Tired of Your Sneakers Clanging In the Dryer? This $8 Amazon Find Cuts Down on Noise and Drying Time
We independently select these products—if you buy from one of our links, we may earn a commission. All prices were accurate at the time of publishing.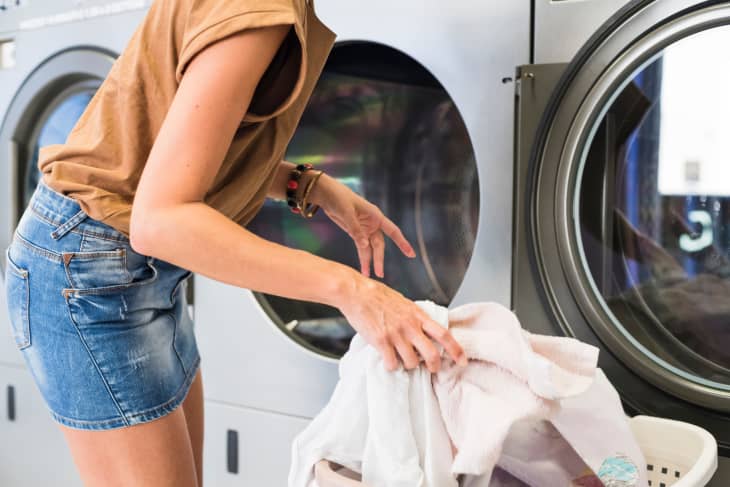 The most burdensome part of washing a pair of shoes or sneakers isn't the scrubbing, brushing, or rinsing. It comes after that when you have to wait seemingly forever for them to dry off. Left on their own in a well-ventilated area, even lightweight fabric or synthetic shoes can take more than a day to dry completely. That is an annoyingly long time to wait, especially if you're eager to wear your sparkly clean shoes.
Follow Topics for more like this
Follow for more stories like this
You can speed things up by taking your damp shoes for a spin in the dryer, but then you have to worry about whether they'll damage the inside of the machine — plus, there's the awful clanging. Every tumble your shoes take makes an irksome (and worrisome) thud that doesn't get any easier to drown out the more you hear it. We've seen shoe cushions that are meant to make it safer for your shoes to roll around, but they don't do much for the noise. That's why we prefer this clever sneaker drying bag: It fits on most standard dryers, eliminates all clanging, and only costs $8. What a find!
The way this laundry tool works is super simple. Place your damp shoes in the mesh pouch and zipper it shut, then use the velcro straps to attach the bag to the inside of your dryer's door by wrapping the straps around to the outside of the door. Essentially, the bag will look like it's hugging your dryer from the inside, and that's how it should look! The straps are thin enough to not interfere with the door closing fully and they're long enough to fit on machines with square or round doors, as well as flat or protruding doors.
Because the bag holds your shoes in place, there is zero chance of them bouncing around. That means no clanging noises ever and no worrying about dents in your machine. The heat from your dryer should dry your shoes in a single cycle, and if you want to dry other things at the same time you can toss them in to the empty drum. Of course, the bag doesn't restrict you to just using it for shoes, or even just for drying. Toss it into your washing machine without strapping it to the door to keep delicates safe in the wash, then use it similarly in the dryer.
"Whenever my husband washes and dries his running shoes, they make a horrible banging sound and often push open the dryer door," One reviewer writes. "The bag holds the sneakers and laces together in the washer and holds them on the door of the dryer."
Amazon reviewers found that the straps will easily fit around both large and small dryer doors, although many pointed out that it is designed more for use on doors that swing open on a side-mounted hinge. Dryers with doors that open downward and have the hinge on the bottom may not all work with this tool. However, some reviewers said they were able to finagle the straps around their drop-down doors and use it without any problems.
Add this handy tool to your laundry room while it's still available at such a low price. The next time you want to freshen up your running shoes (or any pair of laundry-safe sneakers), you'll be able to dry them quickly without any annoying noise or potential damage to your dryer. Your shoes will appreciate the special treatment — and you'll appreciate having a hassle-free way to dry them.