This Hybrid Dog Bowl-Water Bottle Is Perfect for On-the-Go Pet Parents
We
independently
select these products—if you buy from one of our links, we may earn a commission. All prices were accurate at the time of publishing.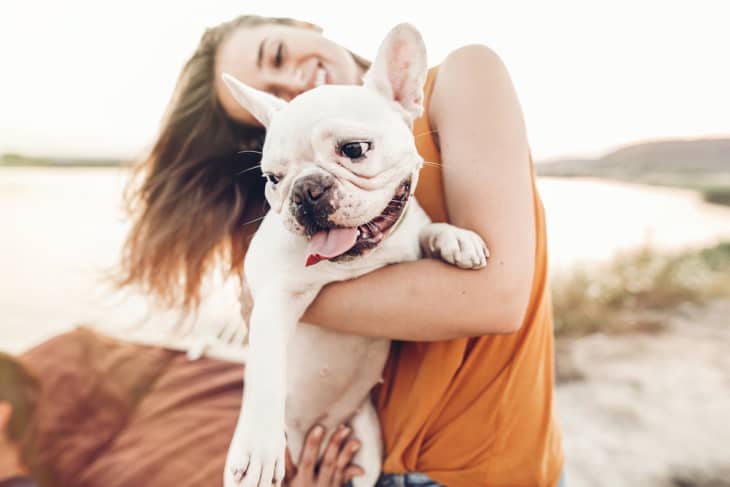 When you take off for a hike, day trip, or road trip, we bet you have a stash of reusable water bottles to grab from and bring along. But do things get a bit messy when you want to bring your dog along and realize too late that you're about to share a bottle with them? The answer is yes!
Pet parents are always looking for new products to make life for them and their pets easier (we can attest to this!), and we happen to have found one of the best pet hydration fixes out there. This 33-ounce water bottle with an attached dog bowl from Asobu is a bestseller with almost 1,400 five-star reviews for a reason: no more dog slobber on your water bottle.
If you're lucky enough to have a pet in your life that you like to bring out for walks or hikes, take with you to a cafe or brewery, or bring along on every road trip, I'm confident that one time or another you've realized you made a mistake: They're thirsty and you don't have a bowl for them. 
This sturdy, innovative bottle solves this commonplace problem by making this sizeable bottle with an attached bowl secured safely to the bottom. When you're ready to refresh your dog, you just unscrew the bowl and fill it up, while still leaving the bottle free for people to drink from, too. Its roomy size leaves space for water for a couple of people or dogs, so you may not even need to cart around lots of bottles or extra pet supplies (we always love a 2-in-1 product that actually works!). 
Better yet, it's made from vacuum-insulated stainless steel and stays cold (especially with some ice) for hours, so you and your pets can cool off — even hours after you leave the house. It's a "perfect product for anyone with active dogs" and "a must-have," if you want to take it from the hundreds of happy reviewers. This pet parent essential is also available in six attractive colors.