Before & After: 3 Weeks to Turn a Blank Slate Into Something Personal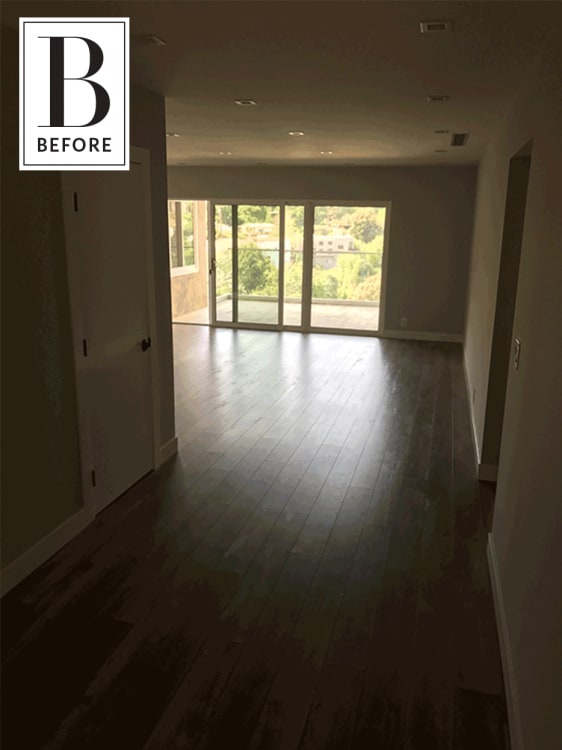 (Image credit: Shaun Young Photography)
Project by: Sean Eric Shelley for Simply Sean Eric
Location: Hollywood Hills — Los Angeles, California
Sean Eric Shelley's client had a home that he needed designed from scratch. Not totally sure of what he wanted design-wise, Sean Eric worked with him to build a space based on who he is, where he came from and some of the important items in his life. The result is a stylish space that tells a very personal story.
(Image credit: Shaun Young Photography)
From Sean Eric Shelley: McKinnon Powell is a Savannah born and raised transplant. He lived in Venice, California two years prior to buying his first home in the Hollywood Hills. Working from a completely blank slate in his small but very spacious two bedroom home was a bit daunting for him. He had a lot of memorabilia from his life back home in Savannah, but he never felt like a Southern boy and longed for the carefree California lifestyle, which brought him here. So we used that as inspiration for the design of his home.
(Image credit: Shaun Young Photography)
We combined the carefree, eclectic elements of his new life here in L.A. with his traditional upbringing and Southern roots. You can see his memorabilia mixed in with original paintings and a distinctive portrait of his deceased mother with him as a child. Additionally the new home showcases his love of his previous beachside living, his taste for pop stars and music.
(Image credit: Shaun Young Photography)
His home is an amalgamation of who he is now and who he was before, from his childhood, to the man he is today. Southern Traditional meets California Modern, with a neutral palate as his base with a splash of childlike whimsy, here and there.
(Image credit: Shaun Young Photography)
As his designer, it was important for me to make his home feel like a home, to feel lived in. Working with mostly new furnishings, a few found items and his memorabilia, was a bit of a challenge. Especially with him having no sense of direction, except for the fact that he wanted to feel like he had been living there for quite a while. Additionally, this needed to be done within three weeks!
Thanks, Sean Eric and McKinnon!
• Are you a designer/architect/decorator interested in sharing a residential project with Apartment Therapy readers? Contact the editors through our Professional Project Submission Form.