Before & After: Realizing a New Room's Potential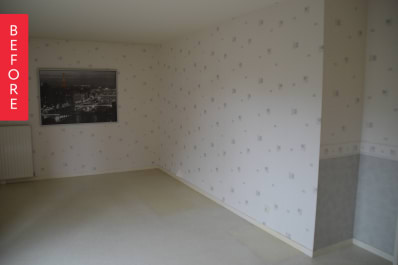 (Image credit: Submitted by Laurène )
We've been seeing so much really great, eye-catching wallpaper in recent years, that it's become easy to forget why it had such a bad rap not that long ago. Luckily, Laurène's pre-trend wallpapered living room is here to remind us. With a super simple paint job and some excellent furniture selection, Laurène was able to maximize the natural light in her space to create a cozy living room/dining area.
(Image credit: Submitted by Laurène )
From Laurène: When we bought this place, we knew we would have a lot of decorating work to do.
We also knew that the place had potential and a glass wall did make the magic happen.
(Image credit: Submitted by Laurène )
(Image credit: Submitted by Laurène )
Thank you, Laurène