Before & After: A Young Man Creates a Relaxing, Travel-Inspired Bedroom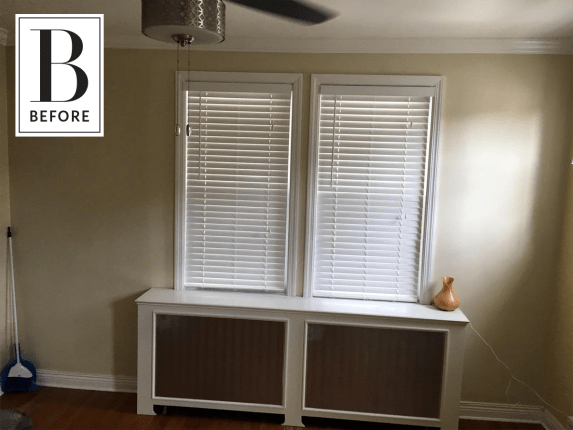 (Image credit: Submitted by Michael )
Michael moved into a blank slate of a bedroom and after jumping across the pond for a bit, set about making it his own. Using antiques and souvenirs he transformed the room into a unique and grounded sanctuary.
(Image credit: Submitted by Michael )
From Michael: I moved into the apartment this July! It's a renovated multi-family home in Woodlawn, New York. This bedroom was the living room of the original house before it was updated and turned into multiple units.
(Image credit: Submitted by Michael )
All in all, the room took about three weeks to complete. When I brought all of the furniture I had from my original Upper East Side apartment, I had little time to set up because I was taking a class in London. When I returned I started putting things together, while also buying some additional pieces of furniture from antique shops in upstate New York.
I can't really put a price tag on the entire space because mostly everything is what I've gathered over the years from traveling in the Middle East, South America and Europe. A lot of the furniture is from antique shops as well. I painted all the art in the room myself, and use the world map above the desk to track places I've traveled to with push pins and thread. I didn't get any outside help, and luckily there weren't any setback because I chucked some of my stuff when moving which made staging the new room much easier.
(Image credit: Submitted by Michael )
The thing I love the most about the room now, is the fact that I created a space where I, and hopefully anyone who comes into the room, can decompress and relax. Being a teacher/counselor in the Bronx, I understand the importance of relaxing in order to to release stress to be at your most productive and happy. Honestly I'm someone who is constantly trying to switch things up, so if you were to take pictures six month from now the space might be staged completely differently. As of right now though the room is staying as is and will remain this way until another idea comes along.
(Image credit: Submitted by Michael )
Michael's words of wisdom: Being 25 years old I would suggest taking your time and really waiting to find pieces of furniture that are investments for future spaces or long term use. I like to find antiques and travel memorabilia so the materials in the space have character and individuality from other spaces out there.
Thank you, Michael!