13 Calming Art Prints That Are Beautiful and Soothing to Look At
We independently select these products—if you buy from one of our links, we may earn a commission. All prices were accurate at the time of publishing.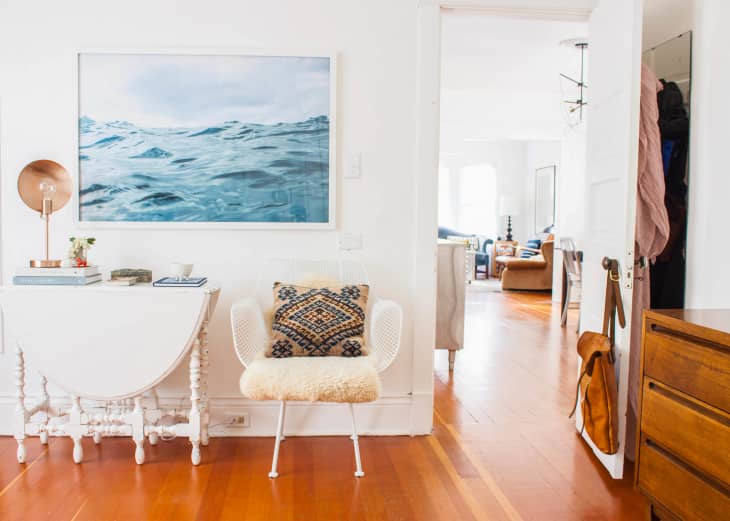 Ever walk into a room and notice a shift, albeit subtle, in your mood? There's power in paint — plus a whole psychology behind the way certain tones make us feel. Color crash course: cool hues tend to be associated with calmness, as evidenced by Pantone's soothing blue choice for the 2020 Color of the Year. Although it was a pre-pandemic decision, it couldn't have felt more spot-on, given the circumstances.
Follow Topics for more like this
Follow for more stories like this
You know what else equates to calm? The great outdoors — or, photos of it at least. One study showed that just looking at pictures of nature might help you de-stress (hello, work desktop hack!).
So, what to do with this info, you may ask? Channel it into calming art for your home. . . because if you're going to look at the same four walls every day, you might as well fill them with happy hues or soothing scenes. If you're a DIY-er, you can easily make your own at-home calming creations (art therapy is a thing, after all). Otherwise, there's no shortage of mellow prints and paintings out there to help create the ultimate serene space.
Speaking of, here's a roundup up of wall accents that scream — er, softly whisper — "soothing." Interpretations of what constitutes the best calming art will definitely vary from person to person, but each pick feels universally peaceful — from watercolor beach scenes, to posters with positive mantras (manifest it!), to gentle abstract prints. None skimp on style, either, so you can cross both trendiness and tranquility off the list.
Keep calm and (art) shop on with a few favorites, including one I have in my own apartment: