This Subscription Coffee Service Is Helping Me Get Through the Quarantine
We independently select these products—if you buy from one of our links, we may earn a commission. All prices were accurate at the time of publishing.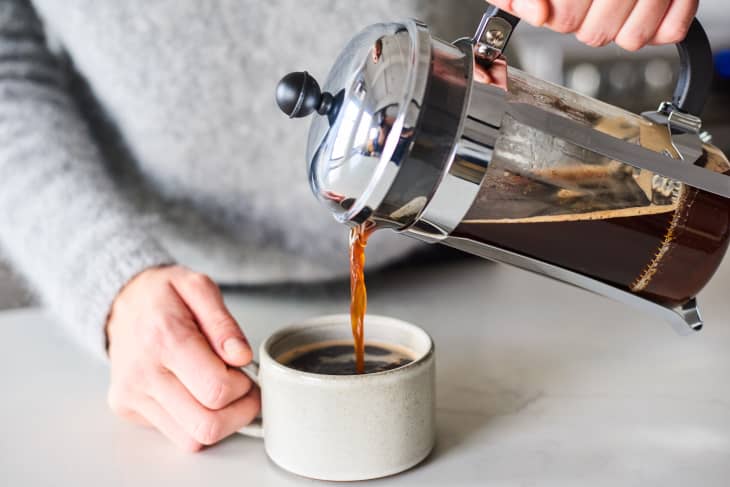 Confession: I know it's going to be a terrible day when my mornings don't start with a cup of coffee. So, since many coffee shops are temporarily shut down or limiting service and I'm making fewer trips to the grocery store, it seemed like the perfect time to to try a coffee subscription service to ensure I never run out of the good stuff. While there are tons of coffee subscriptions out there, I went with Bean Box, a Seattle-based company that works with thousands of gourmet, small-batch roasters to handpick the best coffee beans sourced from the Pacific Northwest.
Follow Topics for more like this
Follow for more stories like this
First I selected a subscription plan (a four-bag Sampler Box), then chose my roast preference — light, medium, dark, espresso, decaf, or "I love all roasts." I went with the latter option for an assorted mix of different blends and roasts. The Sampler Box arrived a few days later, with four bags of whole beans, each with 1.8 ounces of coffee. You do have the option to get the beans delivered freshly ground, but as a coffee purist, I like doing that job every morning in my trusty grinder.
The first coffee I tried was a dark blend of Colombian, Guatemalan, and Sumatran beans that gave off a highly intense aroma when I opened the resealable pouch. I gave them a quick grind, put them in my French press with boiling water, and the result was an invigorating cup of bold coffee I truly want to wake up to every single day.
The next bag I sampled was the medium roast, which I used to make cold brew in my old drip coffee maker. The coffee had notes of strawberry, melon, and fruit nectar that was delicious over ice and even better with a drizzle of coconut creamer. My third bag and fourth bags were both light roasts, which I brewed in my everyday coffee maker and served with a splash of milk and a sprinkle of coconut sugar.
On average, I was able to get three cups of strong coffee out of each bag, based on the brewing technique. That's pretty impressive, considering the cost ($24 per month or $19 for six months) and the high quality and rich taste of the beans. Bean Box also has a monthly subscription option to pick just one large 12-ounce bag of your favorite roast, which is what I plan to do after I've sampled my fair share of roasts. I also love that they offer a one-time Coffee Starter Kit of two coffee samples for just $5 (shipping included!), which is a sweet way to treat a friend or even sample the service without any commitments.
But back to my box. While I'm currently out of flour and reaching the end of my toilet paper supply, I have to admit that it's pretty reassuring to know I'll never be running low on coffee!