I'm a (Very) Hot Sleeper and I Now Swear by This Detergent and Fabric Softener Combo
We independently select these products—if you buy from one of our links, we may earn a commission. All prices were accurate at the time of publishing.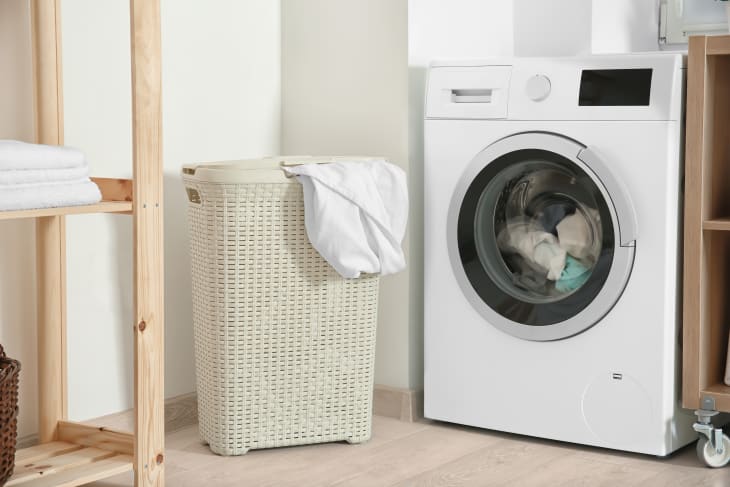 I've been a night sweater since I was a baby. My dad said he and my mom would find me in my crib soaked in the middle of the night. I grew up, but I never grew out of the night sweats. Then I met and fell in love with another heavy night sweater, who's now my husband. This means that we do a lot of laundry around our house, mainly because the one thing that's worse than waking up in a puddle of sweat is going to bed the next night and slipping into sheets that still smell like one.
Follow Topics for more like this
Follow for more stories like this
While, on average, most Americans tend to wash and change their sheets every other week, to keep our primary bedding smelling fresh and clean on a regular basis, we typically have to wash ours weekly. We have even washed the bed sheets twice in one week, especially during the hot summer months. That's a lot of washing and, subsequently, a lot of wear and tear on our bed sheets, which we do want to last and hold their softness. When shopping for laundry detergent, we typically look for something that's gentle on both fabric and skin. For years I thought our go-to sensitive skin, perfume, and dye-free detergent was getting the job done. Sure, the sheets' color seemed to get dingy faster and occasionally I swore I smelled a lingering odor on them even if they were fresh from the dryer, but I honestly assumed it was just paranoia.
Then, last fall, I randomly decided to switch things up and remix our usual laundry products. I headed to the detergent aisle to peruse the latest options and see what might best fit our needs. After living through a global pandemic, I have to admit that I was very intrigued by Tide's Hygienic Clean collection and its promise to lift and release the dirt you can see and the grime and sweat hiding deep within fabric fibers. I grabbed a container of Tide Hygienic Clean Heavy Duty 10X Free Power PODS® and moved on to search for a new fabric softener. I wound up going for the Downy Rinse and Refresh line, a liquid fabric softener alternative designed to boost your detergent's performance and help to remove stubborn residue and dirt. I chose the lavender scent because it's my favorite.
Before I tell you what a difference switching up my laundry routine has made, I need to confess something: I have never been the person who believes a product will do everything the packaging promises. I've always genuinely thought that most popular detergents are created equal and all of them will get your laundry clean — you just need to find a brand, scent, or type that works best for you. I was so wrong.
Washing our sweaty bedding using the Tide Hygienic Clean and the Downy Rinse and Refresh combined made a dramatic — and I mean dramatic — difference in how clean our sheets looked and felt on the first go-round. I guess there really was a lot of invisible grime hiding down deep within the fibers because, now that it's gone, our sheets have visibly improved. And with each load we wash, this powerhouse duo continues not to disappoint. If you're also a sweaty human — or live with one — and you're hard on your sheets or clothes, I highly recommend you consider swapping these game-changers into your laundry routine.