5 Unique Experiences to Give Instead of Gifts This Holiday Season, According to People Who Swear By Them
We independently select these products—if you buy from one of our links, we may earn a commission. All prices were accurate at the time of publishing.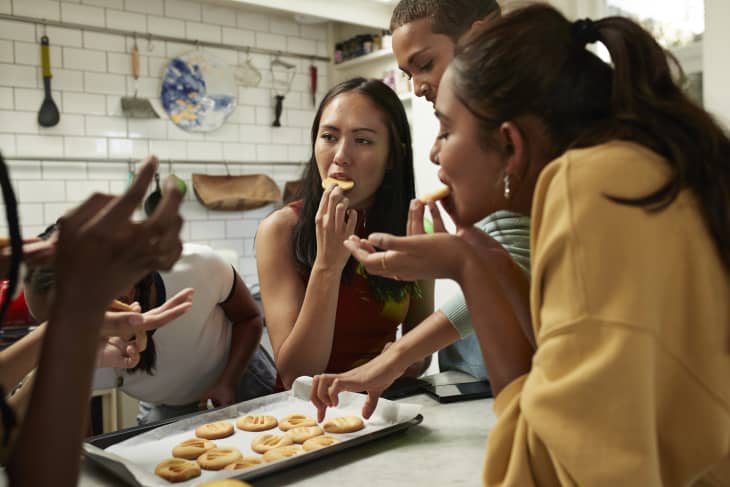 Looking for the perfect gift for your loved ones can be frustrating. Maybe your mom has everything she wants, your grandpa is impossible to shop for, or you're looking for something unique to surprise and delight your partner. Maybe your friends and family are burned out on the idea of more stuff and would rather spend time together. Regardless of your gift-giving situation, you don't have to resort to last-minute gift cards or any other usual go-tos this year.
Gifting experiences instead of items can be a wonderful way to unlock the spirit of the season, as well as a way to tailor your gift to the recipient's personality and passions. If you're hoping to gift something truly unexpected and memorable this holiday season, these experiences may be the key to the perfect present.
Share some special music. 
Brighten someone's day by hiring musicians to serenade them or play at a special event. "I hired a local university singing group to sing carols to my grandma at her house for Christmas," shares Laura Illgen of Eagan, Minnesota. "She was in choir and loved singing. She called me elated and almost crying over it." 
Britta Babel of Minneapolis, Minnesota, and her siblings gave their musician father a chance to record his songs in an actual studio — and created a memento for themselves in the process. "My dad sings and plays guitar, so my siblings and I bought him time at a recording studio so he could make his own 'album' and we'd have some professional recordings of our dad," she shares.
Give the gift of time away.
Help your loved one hit the "reset" button or escape from daily life with a quick, restorative trip. "I have always romanticized the idea of moving to the countryside to a cute cottage with a few animals," says Samantha Gust in Moorhead, Minnesota. "My partner connected with a couple actively living my dream and they invited us for a day on their farm. I got to pet all the goats, cows, ducks and pigs I could ever dream of."
Some much-needed solitude can be the perfect gift for anyone dealing with a stressful job or life situation. "My husband sent me away on a writing retreat at an Airbnb. I went with only my dog," shares Hannah Meacock Ross of Minneapolis. "That time alone was precious, long overdue, and brought me back to my own rhythms." You can also consider booking a weekend trip with your best friend or partner, or gift a friend with young children a night at a nice hotel and offer to babysit so they can relax and enjoy some quiet time. 
Surprise them with a message from a star.
There are few things more fun than opening up your phone to some holiday wishes — especially if they come from your favorite celebrity. A Cameo is the perfect gift for the pop culture fan on your list, and the sky is truly the limit for options. From Real Housewives, to legendary athletes like Magic Johnson, to Thomas the Tank Engine, you can surprise the people you love with a truly one-of-a-kind experience.
Explore a museum together as members.
A year-long membership to a museum, aquarium, or zoo can be a fun gift not just for the recipient, but for the whole family. "I really like experiences that last all year, like a membership to an arboretum," says Ross. If you have nieces and nephews, you can gift their parents a membership to a children's museum or science museum and explore it together.
This thinking also applies to tickets and classes; sure, they're classic go-to gift ideas, but you can easily tailor them for the people in your life to enjoy some one-on-one time. Does your nephew love soccer? Get tickets to a few games and go together. Is your dad all about getting creative in the kitchen? Take a class or two and learn a new skill. Is one of your parents obsessed with "Dancing with the Stars?" Sign them up for a few virtual lessons on a platform like STEEZY.
Tap into their hobbies or obsessions.
If you want to give your loved ones a concrete object, you can still build an experience around it — and create a memory to treasure each time they use that item.
Treat the readers in your life to new books they can enjoy during holiday break and beyond. The Last Bookstore in Los Angeles offers a curated box of books you can send to friends and family; simply share a bit of info about the kind of books they enjoy and let the pros at the store do the rest. If someone in your life loves romance novels, try the box from The Ripped Bodice.
Have a beauty lover on your list? Take them to a Bite Beauty Lip Lab, where they can create a custom lipstick, or seek out a pro that can capture the memory of a beloved perfume. Claire Perkins of Chicago, Illinois, once had her mom's favorite discontinued scent from the '90s remade via Scent Matchers.
Did you just welcome a new addition to the family? Treat the grandparents to monthly picture books via Chatbooks so they can coo over all the cutest pictures and watch the baby grow in almost real-time. You can also preserve precious family memories with Storyworth, which sends the recipient special questions to unlock stories from their life each month. Those stories are then shared with you and turned into a book at the end of the year. It's the true meaning of a keepsake and can be passed down to the next generation to keep those family stories alive for years to come.