This Is the Single Best Home Renovation to Improve Your Home's Value
We independently select these products—if you buy from one of our links, we may earn a commission. All prices were accurate at the time of publishing.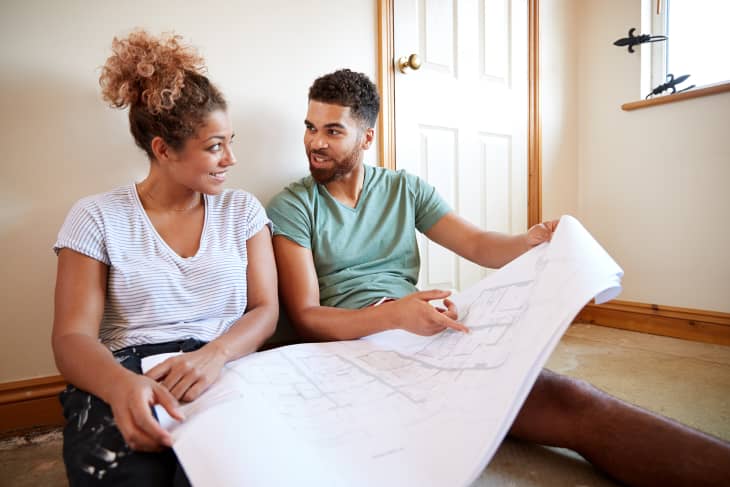 When embarking on a home renovation, you typically have two goals. Most importantly, you want to create a more livable, usable, and enjoyable space for yourself and your family. But secondly, it's wise to consider how the renovation will affect your home's value. That's important for resale reasons, though it can also make a difference if you decide to tap into your home's equity.
Follow Topics for more like this
Follow for more stories like this
There are lots of projects that can improve your home's value — and some that can even expand your buyer pool. But not all home renovations are practical for every person and every budget. For example, replacing a garage door or adding an exterior deck are considered renovations projects with an excellent ROI. But if you don't have a garage or outdoor space, those updates are obviously not in the cards.
Just about everyone has a kitchen, though. Here's why it's the single best renovation to undertake to improve the value of your home.
A kitchen renovation is the best choice for increasing your home's value.
"When you consider that the kitchen is the main focal point and where most of the gathering takes place, it's no surprise that this is the area to really focus on when looking to increase value," says Jason Gelios, a realtor at Community Choice Realty in Detroit, Mich. "I have shown many homes to my buyer clients who have really spent the most time looking at the kitchen and actually trying to picture themselves using this space more than any other part of the home."
The key is to avoid going overboard on renovations. A major upscale kitchen remodel is so expensive that you might not get the return that you were expecting. According to Gelios, a major kitchen remodel could cost from $60,000 to $80,000 — and the ROI ranges from 54 percent to 58 percent.
However, a minor kitchen remodel costs less, and has a higher ROI. "A minor kitchen remodel could cost anywhere from $20,000 to $30,000 on average because this type of remodel has the majority of the old kitchen reused," explains Gelios. And you could recoup roughly 77 percent of the cost.
Being the home's hub is only part of the reason why a kitchen reno is so smart. "Kitchen trends have changed substantially over the past few years and in many cases drastically," says Greg Kurzner, president and broker at Resideum in Alpharetta, Ga. "Because of these changes, both in style and color, kitchens can become outdated and old."
This view is shared by Jonathan de Araujo, broker and partner at the Vantage Point Real Estate Team in Lexington, Mass. "The first thing that the average buyer looks at in a home is the kitchen," says.  "It's the biggest ticket item in their minds, and therefore, if it needs a remodel, it can easily strike that home off their list entirely."
Here's what to consider updating.
Contemplating what to renovate in your kitchen?  According to Kurzner, dark wood, ornate cabinets, earthy granite colors, and tumbled marble backsplashes are out. "In are white, gray, blue, or even black cabinets; quartz and marble countertops; and more modern fixtures and appliances," he says.
Another feature that tends to be outdated in the kitchen? Flooring.  "Many kitchens have outdated tile or vinyl, and refreshing the flooring is important when a kitchen is remodeled because once everything else is new and current, the flooring needs to be current, too," Kurzner says.
If you want to step it up to a mid-range kitchen remodel, de Araujo says it would typically include a new stainless steel appliance package, updated cabinets and countertops, and a new kitchen island — ideally in a contrasting color to the cabinets. There are some value-adding add-ons, too. Kurzner says to consider an island with a farmhouse sink and bar seating, lighting upgrades, quality plumbing fixtures, and a walk-in pantry.
The key to getting a good return on your investment is knowing when and where to save costs. Tyler Forte, CEO at Felix Homes in Nashville, Tenn., recommends upgrades that can be completed in a DIY manner and won't break the bank. "A perfect example is updating the kitchen backsplash, since this small renovation, which costs less than $500, can give your kitchen an updated look," Forte says.
And if you have older-looking oak cabinets, he recommends sanding them down and painting them white. Forte says it may seem like a hassle, but will pay off. "White kitchen cabinets are a hot design trend that can make your kitchen look practically brand new for less than $1,000."
Real estate agents tend to agree that paint can work wonders. "A good quality coat of paint can bring your old dated cabinets right back up to date," de Araujo says. "Combine that with light modern countertops and new appliances and your kitchen will shine like new."