These Are the Best Markets for First-Time Homebuyers in 2023, According to Realtor.com
We
independently
select these products—if you buy from one of our links, we may earn a commission. All prices were accurate at the time of publishing.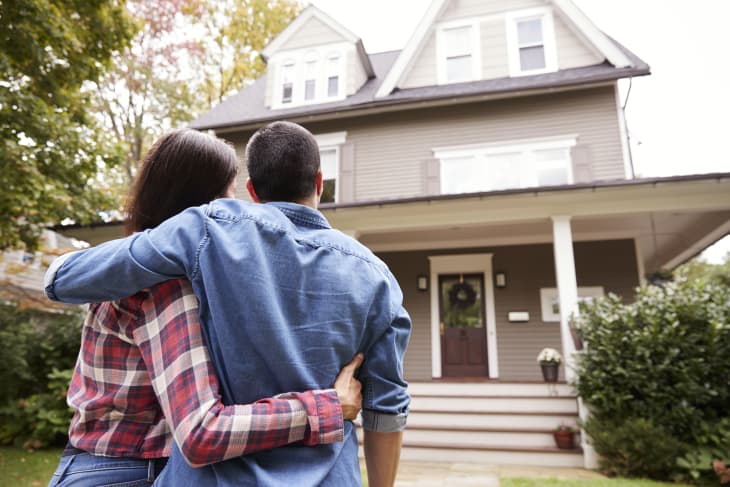 If the bonkers real estate market of the past few years has meant that 2023 is the time to buy your first home, you've likely got a lot on your plate to consider as you narrow down your search.
Whittling down the list from 659 U.S. towns and cities, the pros took into consideration a variety of factors when compiling the list: affordability, livability (including factors like a reasonable commute time, ample attractions and dining options), and where it might be easier for young buyers to break into the housing market. Other factors include strong job markets, a younger population, and, of course, strong housing markets with lots of options for first-time buyers.
The top 10 markets for first-time homebuyers in 2023 are: Portsmouth, Virginia, DeForest, Wiscconsin, Windsor Locks, Connecticut, Gloucester City, New Jersey, Moore, Oklahoma, Magna, Utah, Eggertsville, New York, Watervliet, New York, Mattydale, New York and Somersworth, New Hampshire.
As for why these specific locations scored such high rankings, Danielle Hale, chief economist at Realtor.com, said in a statement: "The housing market will continue to be challenging for first-time buyers in the coming year, but for those with a bit of flexibility in where they live, there are markets where young buyers can find not just a relatively affordable home, but a neighborhood that offers a mix of economic opportunity and lifestyle amenities. Affordability is always a consideration for first-time buyers, but it's also important to make sure that you're settling down in a location that has all the qualities that make it an enjoyable place to live — after all, you're not just buying a house, you're investing in a community."
The seaport town of Portsmouth, Virginia makes for an ideal place to put down roots, offering up history and coolness in spades in Olde Towne's historic district, along with plenty of water-adjacent neighborhoods for those who want a perfect balance of city and sea. Its proximity to Norfolk and Chesapeake means you're never far from what you need, and an average commute time of 25 minutes leaves plenty of time for leisure, even for those who don't have the luxury of a WFH job.
Check out the full list to see the complete data, especially if you're looking to buy your first home in the coming months.