If You're Going to Read One Book In January, Make It This One
We
independently
select these products—if you buy from one of our links, we may earn a commission. All prices were accurate at the time of publishing.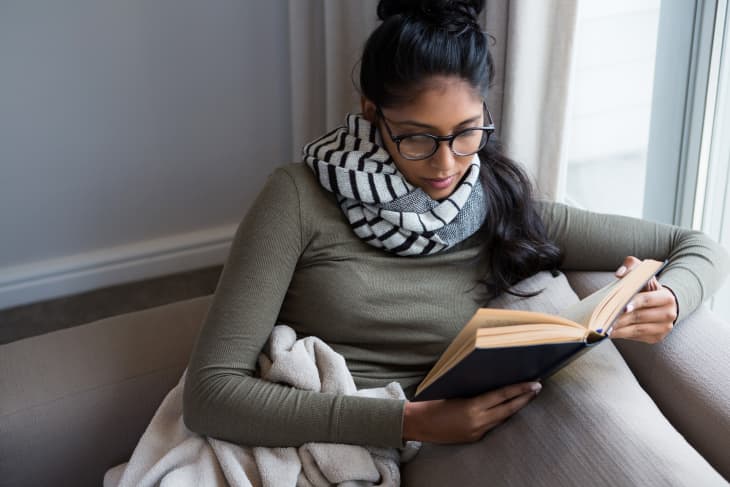 Not sure how you spent the week between Christmas and New Years, but I was entrenched in Geetanjali Shree's "Tomb of Sand." The 2022 International Booker Prize Winner will be published in the U.S. for the first time by Harpervia on January 31, 2023, and it's the book I recommend checking out this month, or, late this month, to be more precise. 
Fair warning, "Tomb of Sand," is a long one, clocking in at over 600 pages. But don't let that deter you; the novel quickly pulls you in and doesn't let go. Beginning with eighty-year-old Ma, bedridden with depression following the death of her husband, readers are thrust into a fantastical tale of rediscovery and delight in life. I encourage you to take note from the protagonist and allow Shree to invigorate and inspire. 
Here are some other noteworthy books debuting in January if you can't wait until the end of the month for a new read:
Horror master Grandy Hendrix has returned with a nail-biting yet humous new story that is best served on a stormy late evening with a glass of wine, lots of candles… and maybe all of the lights on. When siblings Louise and Mark are given ownership of their parents' home in Charleston after their untimely death, the pair are forced to reckon with not only creepy puppets and dolls and scary visions, but family secrets, lingering trauma, and the slowly unfurling grief of losing loved ones. Hendrix balances out the frightful with heart and laughs for an unforgettable, modern take on a haunted house tale. 
In Eleanor Shearer's debut novel, an enslaved mother flees a plantation in Barbados to discover the fate of her five surviving children who were sold into slavery. "River Sing Me Home" is a commentary on drive fueled by a mother's love and emancipation in the 19th century British Caribbean. Thanks to Shearer's transportive storytelling and achingly stirring and evocative prose, she deftly completes the goal in her author's note, in which she wrote, "My aim in writing this novel was to bring to life a story about the Caribbean in the aftermath of slavery—a time and place that is not well known or widely understood." An excellent choice for fans of Yaa Gyasi, Brit Bennett, and those already planning their Black History Month reading list. 
Dubbed "To All the Boys I've Loved Before" meets "Pride and Prejudice," Priyanka Taslim's YA rom-com debut stars charming characters in a realistic love story that celebrates Bangladeshi culture and diaspora life. A starred Kirkus Reviews capture the novel perfectly, writing, "Taslim's descriptions of the Bengali community and her articulation of diverse Muslim identities and practices are authentic and nuanced… Topics like double standards in the South Asian community, the intersection of queer and Muslim identities,and the reality of the inaccessibility of higher education add depth to the novel. Candid, textured, and amusing: a novel readers will devour in one sitting."
Calling all romance lovers! Talia Hibbert, the New York Times bestselling author of the Brown Sisters trilogy, has returned with a steamy read, this time dipping a toe into the YA genre. In this enemies-to-lovers romp, ex-friends Bradley and Celine, one a football star and the other a conspiracy theory die-hard, wind up as teammates for an outdoor survival course. Prepare for sparks to fly.