5 of the Best Websites for House-Hunting That Aren't Zillow
We independently select these products—if you buy from one of our links, we may earn a commission. All prices were accurate at the time of publishing.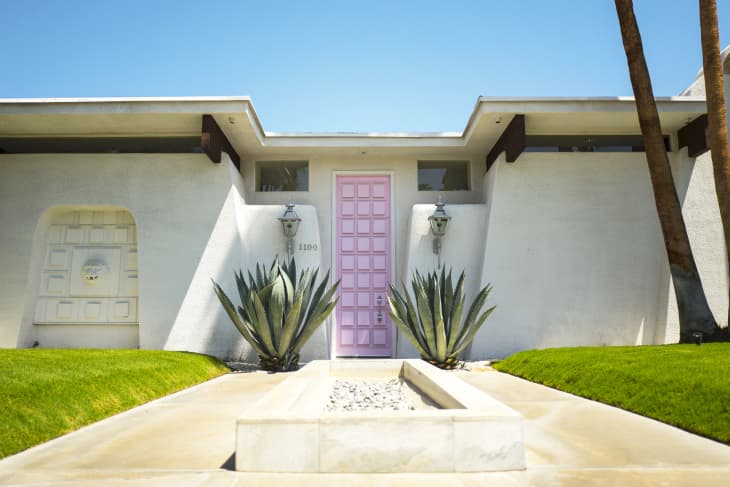 If you've spent a good chunk of your life as a renter, you're probably familiar with the many rental websites that can help you find just the right apartment. Buying a house, however, is a different ballgame, so it's a good thing that there are also lots of house-hunting websites to point you in the direction of your dream home. Even if you plan on using a realtor (which is what most people do), these websites — where you can buy, sell, or rent directly — provide information straight to you, the buyer. You can explore where you want to live, what style of houses you like, and how much you plan on spending, among other things. 
Unlike the MLS (multiple listing service) alone, which is a professional database with a wealth of property information for licensed realtors, these websites aggregate MLS data and make it available to the public — and in a user-friendly way, to boot. Chances are you know about Zillow; its home value estimates, or "Zestimates," on properties both for sale and not for sale are a helpful tool for home buyers. But there are many other sites that have a variety of features and tools, including filters for prices, number of bedrooms or bathrooms, square footage, and more. Plus, most of these sites have apps so you can check 'em from your phone. Here are some of the best sites for house hunters.
I spent months casually checking both Zillow and Trulia daily before buying my first house a few years ago. Zillow bought Trulia in 2015, so the two websites are pretty similar and very easy to use. I would refresh the map of the neighborhoods I was interested in and their surrounding areas to see if there was anything new in my price range. I'd start with the map and then click over to the photo column, though you can view houses in a list format if you prefer, or view both side by side on a desktop. With Trulia, you can schedule a tour in person or over video chat, look at street views via Google Maps, or read school reviews, crime reports, and insight from residents.
Redfin is similar to Zillow and Trulia in the sense that you can view houses in map or list format, and you can easily maneuver around the site. With information from the MLS, Redfin provides important details about each property, as well as a market competition rate and "walk scores" and "bike scores", so you can see how dependent you might be on owning a car. And, if you buy a house with one of the real estate agents employed by Redfin, part of the commission is given back to you through a program called Redfin Refund.
As the official site of the National Association of Realtors, Realtor.com is said to have the most up-to-date information available from the MLS. Along with property information and list vs. map views, this website provides market summaries and information about the neighborhoods and its nearby schools. I'd say navigating through the listings isn't as aesthetically pleasing as Zillow or Trulia, but all the information is there if you know where to look for it.
Homefinder.com is another well-organized site — it presents listings by category, like new construction, foreclosures, and classifieds — but I found I couldn't quite zoom in as much as I wanted on its map feature, which meant it took me outside the neighborhood I wanted. Though it takes an extra few seconds to zero in on the information you're curious about, HomeFinder does what its name suggests.
Estately has been around since 2006, but I've only recently become familiar with it. It's easy to use and provides the crucial information you'd want to know about a property, including nearby schools, taxes, flood risk, walk scores, "sound scores" (how loud the area is), air pollution, and even internet speeds. Properties not for sale might not be updated as often as they are on Zillow, but there's plenty of useful information to be gleaned from this site.