This Is the Best Time To Sell Your House This Year, According to Realtor.com
We independently select these products—if you buy from one of our links, we may earn a commission. All prices were accurate at the time of publishing.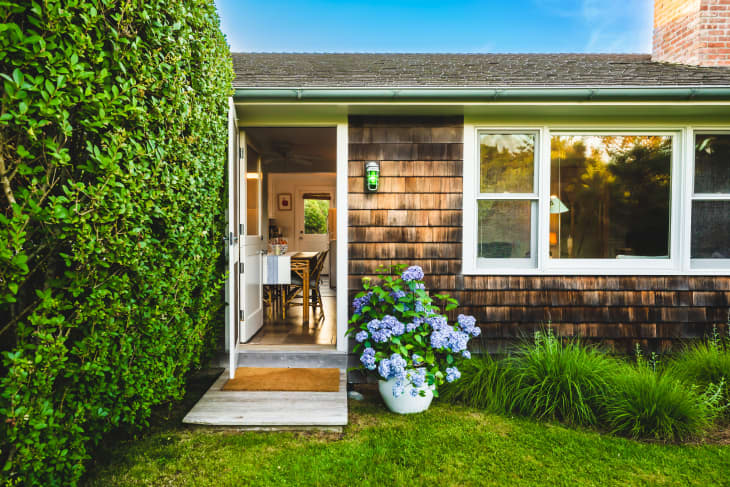 The unprecedented real estate market of the past three years has proven that making predictions is no sure bet. But the pros at Realtor.com have done some digging, revealing the best time to sell in the coming months, so if you're looking to list your home, you'll want to start preparing now.
Follow Topics for more like this
Follow for more stories like this
According to the data, the week of April 16-22, 2023 will serve as the sweet spot for sellers, thanks to a combination of higher prices, fewer homes to compete against, faster sales time, and a strong buyer demand. In fact, a survey done in collaboration with HarrisX found that listing during this early spring stretch could elicit home sellers $48,000 more than they would have gotten for their homes at the start of the year.
In a statement, Realtor.com's chief economist Danielle Hale said: "Many home shoppers kick off their search in the early spring and they often beat the majority of home sellers to the punch. For this reason, sellers who list on the earlier side will get more buyer attention and therefore be more likely to sell quickly and for a higher price."
The research notes that mortgage rates are expected to remain elevated through 2023, noting that for-sale inventory is still well below pre-pandemic levels. This means that sellers can still expect well-priced homes to be in high demand, especially with buyers looking to get ahead of the hot summer market by beginning their search in the spring.
Homes listed during this mid-April week have historically had prices 2.1 percent higher than the average week throughout the year, and are typically 12.1 percent higher than the start of the year, note the researchers. If 2023 follows the typical seasonal trends of years past, the national median listing price could reach $8,400 higher than the average week, and $48,000 more than the start of the year.
There's also sure to be plenty of eyes on your listing. "Historically, this week garnered 16.4 percent more views per listing than the typical week, but in 2022 this week got 32.5 percent more views per listing than the average week, as buyer demand dropped in the latter part of the year," they shared. 
Potential buyers will also seem eager to jump if it's the right fit, based on historical trends. The researchers note that homes actively for sale during this week sold 18.0 percent faster than the average week. In the fast-moving 2022 market, this week saw homes typically on the market for 32 days — 13 days faster than the year's average — and 37 days faster than was typical in 2019. The 2023 market is not expected to move as quickly as in 2022, but the best week is still expected to see faster sales than the year's typical pace, they said.
And while inventory is still markedly lower than pre-pandemic levels (a whopping 43.2 percent lower, in fact), active inventory at the start of 2023 was 65.5 percent higher than in 2022. This gap means greater opportunities for sellers who enter the market this spring, which means it's officially time to prep your home to list if you plan on doing so.