The One Thing You Need to Know About Biden's Tax Credit for First-Time Homebuyers
We
independently
select these products—if you buy from one of our links, we may earn a commission. All prices were accurate at the time of publishing.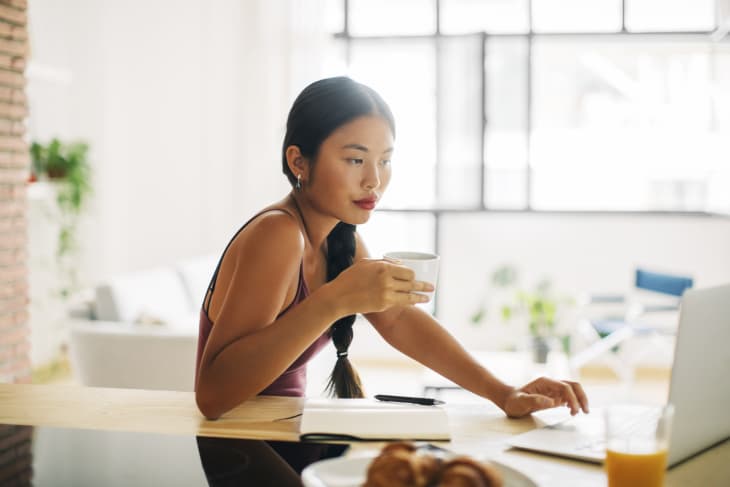 Federal tax credits have been dangled in front of first-time homebuyers in the past — a $7,500 credit in 2008 that came with a repayment stipulation and a more appealing $8,000 credit in 2009 that didn't require repayment. While advantageous for buyers, these past credits were primarily intended to stimulate home sales in a distressed housing market.
Now, the 2021 housing market is booming. Interest rates are at record lows and homes are getting snapped up almost as soon as the "for sale" sign goes up. This time around, a first-time buyer tax credit that's a key part of President Joe Biden's $640 billion housing plan isn't needed to resuscitate a troubled housing market. Rather, it's intended to increase homeownership by helping new buyers shore up a down payment.
If you're an aspiring homebuyer, the one thing you should know about Biden's first-time buyer credit is that, if approved, it would provide up to $15,000 in down payment assistance to first-time buyers — and do so by the time you close, rather than making the credit available the following year when filing taxes.
"Biden is focused on helping first-time buyers secure their first residences," says Alexa Nicolette, a Licensed Real Estate Salesperson at IN•HOUSE Real Estate Group. "This is a big deal, because homeownership is often associated with building long-term wealth."
Biden would need the support of Congress to enact this tax policy. If it's rolled out, the down payment assistance could remove a barrier that's kept homeownership out of reach for many buyers who could otherwise afford the monthly payments, especially now that interest rates are lower.
Nearly four in 10 non-homeowners say not having enough money saved for a down payment is a hurdle to homeownership, but 62 percent of Americans incorrectly believe you must have at least 20 percent to put down, according to NerdWallet's 2020 Home Buyer Report. The minimum down payment requirement on an FHA loan, for instance, is 3.5 percent. 
The proposed credit would let more buyers enter the market, says Holden Lewis, home and mortgage expert at NerdWallet. 
"The drawback is that there aren't enough entry-level homes for sale, so house prices would rise even faster because of the imbalance between supply and demand," Lewis points out. 
Inventory remains squeezed, partly because of an estimated shortfall in 2020 of roughly 4 million newly constructed homes, according to an analysis from Realtor.com.
NerdWallet also points out that Biden officials have reiterated the incoming President's support for Congress to cancel $10,000 of federal student loan debt per person as part of COVID-19 relief. Not only do hefty student loan payments make it difficult to save for a down payment, but outstanding loans affect debt-to-income ratio, which, like credit scores, is a major factor lenders consider when approving mortgages.
Specifically, Biden outlines in his plan that he wants to make a larger pool of homes available and provide access to low-interest loans to rehab these homes should they need updating. 
Biden's proposals could help pave the path to homeownership for many, though it's important to note some details could be changed or nixed before the plan is approved—if it is indeed approved.