This Vacuum-and-Steam Mop Combo Has More Than 7,700 Five-Star Amazon Reviews and Cuts Cleaning Time in Half
We independently select these products—if you buy from one of our links, we may earn a commission. All prices were accurate at the time of publishing.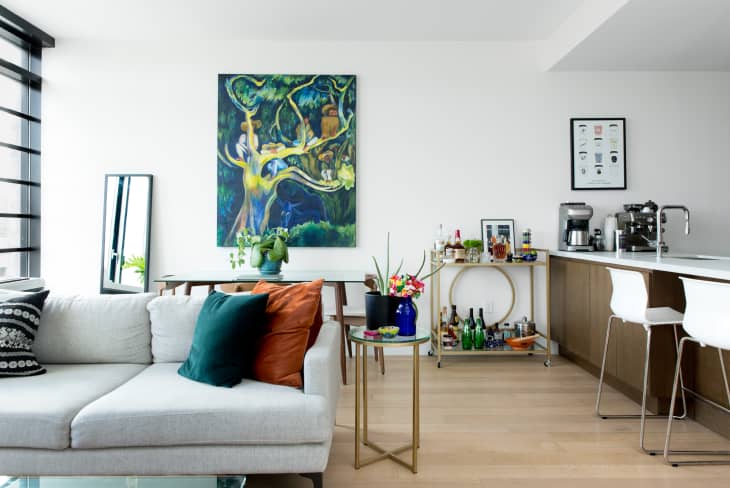 These days it's hard to talk about cleaning without bringing up a steam mop. They've become a must-have tool for maintaining sparkling floors, and even some AT editors have gotten their own. What makes steam mops so popular is how effective they are without much effort. They don't require any cleaning solution or take a ton of time to set up, and they aren't overwhelmingly large, which makes them a good fit for small spaces. How could a steam mop possibly get better? Combining it with a vacuum is surely a start. BISSELL has done just that with their PowerFresh All-in-One Vacuum and Steam Mop, a powerful combo of tools to help keep your floors as neat as they can be. The hybrid device has been a hit with Amazon shoppers, earning thousands of five-star reviews and cutting down significantly on cleaning time as steaming and vacuuming happens all at once.
Follow Topics for more like this
Follow for more stories like this
You read correctly: BISSELL's PowerFresh Vacuum and Steam Mop nearly removes the pre-mopping preparation by sanitizing the floor and suctioning dirt at the same time. It's equipped with a control panel that allows you to choose the cleaning function, whether it's vacuum only, steam mop only, or both. It also comes with two washable mop pads, one soft and one scrubby, as well as a detachable mop tray. It's safe to use on sealed hard flooring, including hardwood, granite, and tile. "I am the WORST at cleaning floors and with a baby crawling and now walking around and putting everything in his mouth, I had so much anxiety about the floor," said an Amazon shopper who scored the PowerFresh on Prime Day. "It is everything it promises to be! My floors are so clean and I'm a clean freak. We have wood and tile floors all throughout the house, no carpet. It works great on both! I'm just amazed at this thing. I love it and would 1000 percent recommend it."
Not only does the PowerFresh make it easier to clean different types of floors, it also puts less strain on users as it's lightweight and smooth to maneuver. Multiple reviews even mentioned that it kept them from aggravating their backs while cleaning their floors. "Buy it, you won't regret it. I have back issues and it makes sweeping my hardwood floors difficult at times," said another review. "With this, I can clean all debris off floors and steam mop at the same time. It makes cleaning so much more efficient and has cut my cleaning time in half, which is great since I'm a mom of two boys who are always leaving a mess. I would definitely buy it again." Less back pain, good for small spaces and family homes, and versatile to boot. If you haven't hopped on the steam mop train yet, this pick would certainly get you started on the right foot!