My New Favorite Christmas Tradition: Buying Presents from Black-Owned Brands
We independently select these products—if you buy from one of our links, we may earn a commission. All prices were accurate at the time of publishing.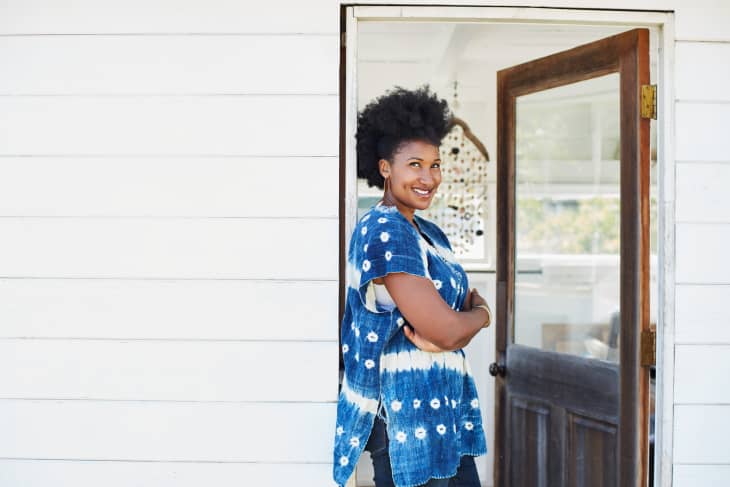 Like many families, Christmas has always been a big deal in my house. Growing up, Dec. 25 meant special rituals, delicious food, and piles of presents that extended far beyond the base of our artificial tree (which goes up Thanksgiving weekend before we even make it through the leftover turkey). So when I switched up my gift-giving routine a few years ago—with incredible results—it naturally gave way to one of my favorite holiday traditions.
Follow Topics for more like this
Follow for more stories like this
It all started with a pocket square. While working on a feature about a black-owned formalwear accessories brand in 2016, a particularly ornate pocket square caught my eye. It would make the perfect gift for my dad, who attends more black tie events than anyone I know. My shopping experience was so great, it inspired me to buy all my family members' Christmas presents from black-owned businesses. 
This was a more challenging task than I anticipated. I found outdated lists of brands and products, tough-to-navigate online marketplaces, and even a few company websites where everything seemed to be out of stock. Because the holiday was fast-approaching, I eventually widened my scope to include books by black authors, items from local black-owned shops, and even a gadget from a black inventor.
You're probably wondering how this headache of a shopping experience gave way to a beloved annual tradition. I admit, that first year was challenging. But when I think back to that Christmas, I still remember the book I gave my sister, and the portable record player I gave my brother, and of course my dad's beautiful pocket square that started it all. I find it hard to remember the presents I gave in years prior, when I might've just picked them up because they were on sale or because I'd been at the mall so long I just wanted to get it over with.
In the years since, I've gotten much better at buying black, and at finding the perfect presents for my family and friends. Full disclosure: seeking and trying out black-owned brands is part of my job, since I'm now cofounder of a company building an online shop for these products. But the benefits of this tradition go far beyond my decision to create a solution for the consumer challenge I encountered three years ago.
The intentionality of buying black at Christmas has made me a more thoughtful shopper year round. When I scan my little apartment, I see that my favorite products are from black-owned brands, not because they're black-owned, but because each one tells a story—the creator's reason for making it, and my reason for buying it. 
There's the room spray made by three brothers all under the age of 15, who started their company Frères Branchiaux to make extra money for toys, but now donate a portion of their proceeds to organizations benefiting people experiencing homelessness in Washington, D.C.
There's the loose-leaf tea and spiced honey from Ivy's Tea, a hip-hop inspired brand created by a first-generation herbalist.
And I can't forget about the ElonWick red ginger and saffron candle I've burned to a nub. It was made by Elondia, a new mom based in Georgia who spent her final trimester hand-pouring scented soy wax into dozens of jars to make it through last year's holiday rush.
Black-owned businesses are also proud to tell the story of how they got started. Just as I can look at the items I own and think about how and why they were made, I get to tell those stories to my family members as they unwrap their presents. During a season that can so easily feel superficial, these brands have given my gifts, and this new tradition, a deeper meaning. 
My family has decided to forego individual gifts this year. Now that we've fanned out across the country, quality time has beat out gifts as our familial love language. But little do they know, I'm planning to buy a few presents from black-owned businesses that we can enjoy together—this is one tradition I'm determined to keep alive.