Bobby Berk On Having a "Happy Home" and Launching a Home Collection With QVC
We
independently
select these products—if you buy from one of our links, we may earn a commission. All prices were accurate at the time of publishing.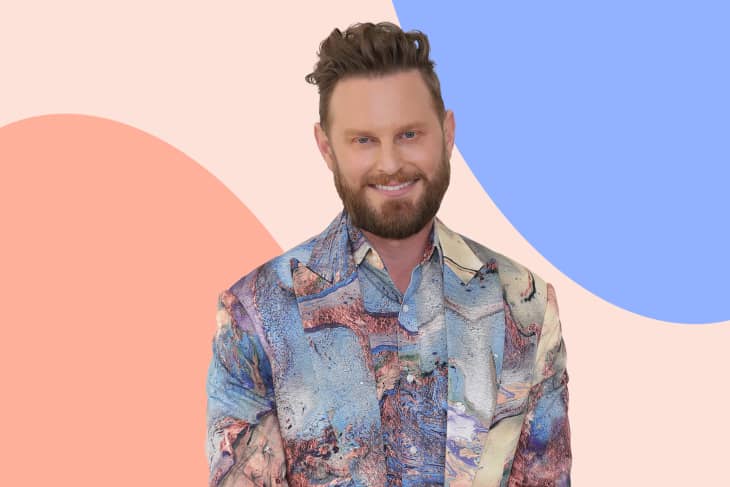 "Queer Eye" star Bobby Berk has never shied away from anything related to home decor. After all, he literally has his own line of outdoor furniture.
And now, Berk has partnered with QVC to release a line of home essentials, including a luxurious sheet set that's an absolute standout favorite from the collection. Following his time spent living in New York City, Berk understands the importance of good bedding, especially at an affordable cost.
"My collection is for everyone, especially for the people who don't have the money and the space to really just go out and just blow tons of money on home stuff," Berk tells Apartment Therapy. "It's the people who have to think about and be specific about what they're putting into their home."
Berk recently spoke with Apartment Therapy to share his excitement for the collaboration with QVC and his favorites from the collection.
Apartment Therapy: How did you feel when QVC reached out to you about the Design Your Home collection?
Bobby Berk: QVC has always been that place where you can kind of fall down a rabbit hole while you're flicking through the channels and when you see a very entertaining host or a very cool product. And so I love that I've always loved how the designers of the creative products are always able to really talk to the customer directly. It really doesn't happen very often. You can have a line at a store, but you don't get to talk to your customers. You don't get to really explain in your own words what inspired you to why you did a [collection] but with QVC you can.
AT: What does having a happy home mean to you?
BB: The effect that interior design has on your mental health is massive. I don't really think people think about that. I don't think people realize that your home is like your phone charger, and if you don't get fully recharged at night, you're not going to make it to the next day. So the things that you put in your home don't have to be expensive things, and what I love about this collection is that we made it really accessible. Because I want people to realize that you don't have to go out and spend tons of money, you don't have to only be wealthy to have a home that serves a purpose to help you with not only looking beautiful but also helping with your mental health.
AT: Between the home accents and signature linens, what are some items that you're looking forward to seeing at QVC?
BB: I love our camping lantern, even though we're changing the name from camping. Yes, it's super cute for camping, but it actually is so much more. I have the terracotta colored one, and I actually use it at night to walk my dog. You take it on your walks with you in the evening, and it illuminates everything around you. I also use it out on my balcony when friends and I are outside having a glass of wine, and it has three brightness settings. So it can be either super bright or dim for that nice little ambiance in the backyard. 
I love the bedding. Bedding is very important. Going back to my years in New York when I lived in a little 200 square foot studio and seventh floor walk up and couldn't really afford to make the space what I wanted it to be. I really understood the importance of bedding though, and good bedding helps with a good night's sleep because that's really where your body gets its energy. So it's 400 thread count sateen bedding. It's that type of bedding that when you put your feet in it like in a nice hotel and you're like, 'Oh that's also nice.' That's what I want my customers and my people to feel every night.
Berk's collaboration with QVC is now available to shop online.