I Bought a Flipped House. Here's What I Wish My Home Inspector Noticed Beforehand
We independently select these products—if you buy from one of our links, we may earn a commission. All prices were accurate at the time of publishing.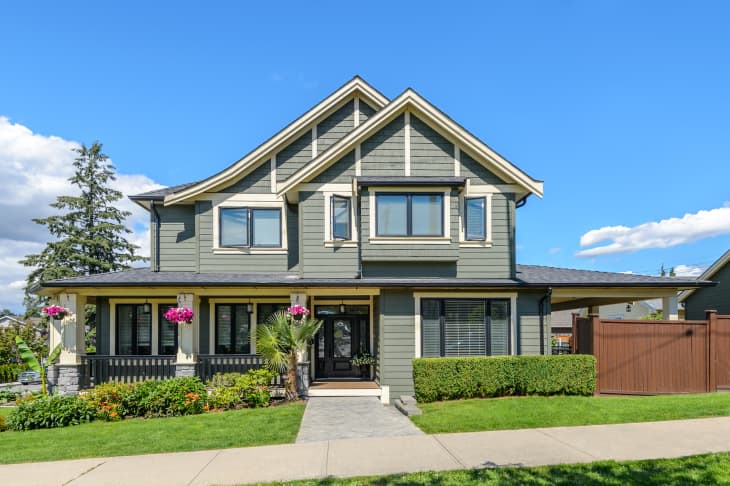 Our air conditioner broke the morning of the first heat wave of the year. The company that owned our home before we bought it was a development firm known for purchasing rundown properties, updating them with modern appliances and a fresh coat of paint, and then selling them for a profit. Our nearly century-old home was probably a cash cow for them, even after the cost of installing an updated HVAC system, new roof, and granite countertops mentioned in the listing. 
Follow Topics for more like this
Follow for more stories like this
"The roof and AC are both new," I told my husband after we toured the property that would become our future home. "That means we won't have to upgrade those things for years!' 
The prospect of owning a newly renovated house was so exciting that we overlooked a common, yet expensive, problem hiding just under the freshly laid ceramic tiles: although our home had been recently remodeled there was no way to determine the quality of the work that had been done. Even our home inspector, who had noted a few small issues, had told us that everything looked good. We really thought we'd lucked out with our find. However, almost as soon as we moved in, we discovered that there were a host of problems waiting for us.
It started in the basement. Whatever they'd done when they remodeled the bathroom had somehow caused issues with the drain for the washing machine, which eventually backed up and flooded our laundry room. Then came the rain, and with it the realization that our gutters had been installed with the wrong slope, resulting in water that pooled around our home's foundation and ultimately ended up in our basement. 
The electrician who came out to help us figure out why the light switch in our hallway suddenly stopped working and revealed that whoever had installed the new fuses in our box hadn't tightened them all the way — an easy, but expensive fix once you factored in his hourly rate.
During the summer months we noticed that the upstairs just didn't cool down as well as the lower level, something the HVAC tech we called told us had to do with the fact that the flippers had installed the wrong size and type of unit, a fix that would cost tens of thousands of dollars if we wanted it done right. "Did you even have an inspection when you bought the place?" he asked as he used a flashlight to trace the duct work across our basement. "Because absolutely none of this is up to code." 
When our HVAC unit eventually failed us on that hot summer morning, we learned about another hidden issue — the exterior unit had been installed too close to our house. There wasn't enough airflow getting around it, and it burned out the condenser. We ended up shelling out thousands of dollars after discovering that we wouldn't have needed to pay a dime if the company who did the flip had ever bothered to fill out the warranty paperwork.
Sure, buying a flip afforded us a lot of benefits. Our roof will likely outlive our mortgage, and now that it's been fixed, our HVAC system probably has a decade before it will need to be replaced, but there were a lot of issues hiding under the fresh coat of paint and new carpeting. And while I really don't blame the inspector — home inspectors help reduce the risk that there are major underlying issues with your home, they don't remove it all together — I wish we had stopped to find one with more experience dealing with flipped properties.