Britney Spears Put Up Her Christmas Tree Already
We
independently
select these products—if you buy from one of our links, we may earn a commission. All prices were accurate at the time of publishing.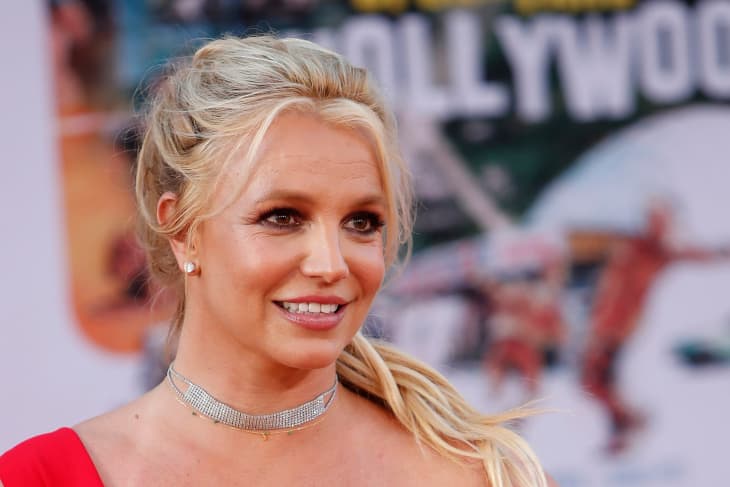 Britney Spears is decking the halls, and she has no apologies for it. 
The pop sensation and holiday enthusiast posted a photo on her Instagram account over the weekend of a stunning Christmas tree done up in full holiday regalia. Dotted with ornaments, gold and red ribbons, and topped with a pink floral bunch, the beautiful scene served as a reminder that Spears is in celebration mode ever since her father Jamie Spears was removed from his role as co-conservator last month.
In a lengthy post, Spears explained in a bit more details why she decided to go all out with the Christmas decor in October. 
"I'll just be honest and say I've waited so long to be free from the situation I'm in, and now that it's here I'm scared to do anything because I'm afraid I'll make a mistake!!!" Spears wrote. "For so many years I was always told if I succeeded at things, it could end, and it never did!!! I worked so hard but now that it's here and getting closer and closer to ending I'm very happy but there's a lot of things that scare me." 
Along with several emojis, Spears shared that paparazzi run through the trees and onto the road when she drives near her home, and that includes when she passes by an elementary school. 
"The kids are a big deal, but so am I!" she wrote. "I don't like that they try to scare me and jump out like they do. It's like they want me to do something crazy!!! So like I said I'm fearful of doing something wrong, so I won't be posting as much in a world where it's our liberty to be free, it's a shame."
Spears continued, saying she finally got the keys to her car for the first time in 13 years just four months ago. Frustrated with the legal system that allowed her to be controlled, she's embracing the holidays early as a means of asserting her independence.  
"I haven't done anything to be treated the way I have for the past 13 years," she wrote. "I'm disgusted with the system and wish I lived in another country! I'm celebrating Christmas way early this year … because why not ???!!!"
Spears explained that her holiday joy is just an effort to embrace all that's good in life, particularly after the last few tumultuous years.
"I believe any reason to find more joy in life is a good idea, and it's no secret that I've been through it in the past, so I might have to do things a little differently from now on!!!"
Spears closed out her post with a doozie, sharing "Lord have mercy on my family's souls if I ever do an interview!!! In the meantime … I'm staying clear of the business which is all I've ever known my whole life, which is why this is so very confusing for me!!! Anyway, God bless you all."
Here's to Britney enjoying a drama-free holiday season.