Yes, It's Possible to Buy a House with Crypto, As Long As You Know One Thing
We
independently
select these products—if you buy from one of our links, we may earn a commission. All prices were accurate at the time of publishing.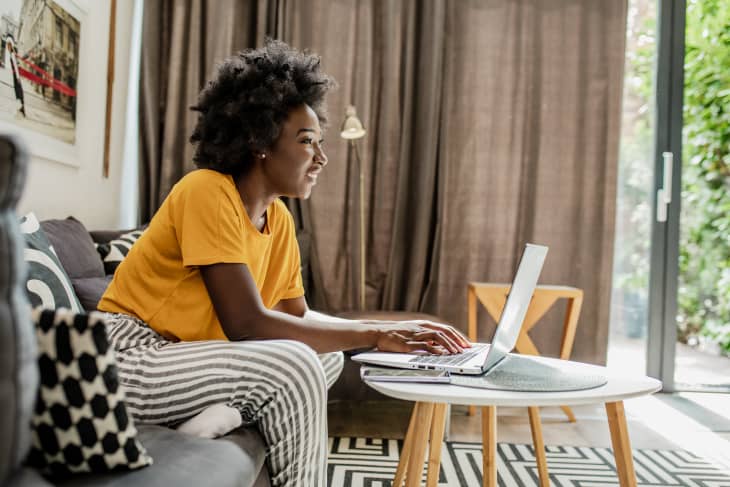 By the end of 2022, 12.8 percent of the U.S. population will own at least one type of cryptocurrency, and it's expected that number will only continue to rise. Naturally, crypto investors are thinking of ways to legally purchase a home or secure a mortgage using Bitcoin, Ethereum, and other digital currencies.
The price of crypto is also extremely volatile, making it a risky investment opportunity for even the most adventurous buyers. However, buying a house with crypto isn't as difficult as you might think. In fact, the one thing that poses the biggest challenge is finding someone willing to do an exchange that large. 
If you have more questions about the process of using crypto to buy a home, read on for answers to three of the most pressing ones.
Can you buy a house with cryptocurrency?
It's possible to buy a house using cryptocurrency. But Dan Held, director of growth at U.S.-based cryptocurrency exchange and bank Kraken, says that most owners of crypto aren't currently selling.
"Most owners of crypto don't have stable incomes, which is what mortgage underwriters care about," Held explains. "They want to see a certain debt-to-income ratio, and with low- to-no income, most wealthy crypto owners can't get a mortgage."
Held also pointed out that several companies have noticed this and have been building "Bitcoin mortgages" to offer buyers, which are innovative financial instruments to service this market.
There are a few options for using cryptocurrency to buy a home. "Crypto owners can post it in a one-to-one fashion to qualify for a mortgage. For example, one million dollars worth of Bitcoin can get mortgage of one million dollars," says Held. Crypto can also be used for a down payment on a house. "Crypto owners can borrow dollars using crypto as collateral. For example, borrowing $200,000 for a down payment using $400,000 worth of Bitcoin as collateral," Held adds.
Crypto owners can also convert their cryptocurrency into cash and then use that money to purchase a home. However, one of the main disadvantages to using this method is the capital gains tax. "You will owe long- or short-term capital gains taxes on your crypto if you get margin-called," Held says.
Another option is transferring your cryptocurrency directly to the seller, but it may be difficult finding a seller willing to accept cryptocurrency as payment. 
What are the pros and cons of buying a house with crypto?
Using crypto to purchase a home has several benefits and drawbacks. "If you have a boatload of crypto and no income, no one's going to qualify you for a mortgage," Held notes. "[A Bitcoin mortgage] is a way for those wealthy crypto holders with no other income to qualify, because the mortgage company will hold both their crypto and the title." In these cases, Held adds, a down payment might not be necessary since the Bitcoin and the property act as collateral for the loan. 
A Bitcoin mortgage could also allow you to get a mortgage and hold your digital coins. On the other hand, "If the price of Bitcoin drops dramatically, it is possible that you get margin-called, which would force-sell your Bitcoin and make you lose the house. Some companies might offer relaxed margin-call programs since the asset is joint collateralized," Held explains.