Buying a Home Can Really Make You Cry, Says New Study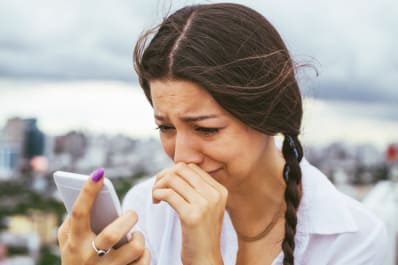 (Image credit: Jovo Jovanovic/Stocksy)
How many times did you burst into tears when buying your first home? Tears are apparently very normal—a new survey from Homes.com found that one in three Americans ended up crying during the home buying process. In fact, of the 2,000 home buyers surveyed, 13 percent of respondents cried "a lot."
Why is the process so difficult? The survey points to a few key reasons that adults may be overwhelmed by the search. For one, the terminology around home buying is difficult to master: Of 31 financial phrases commonly associated with home-buying, including "escrow," "appraisal," "equity," and "encroachment," fewer than 54 percent of respondents were confident of the definition before they began their search. The most commonly understood phrases were "taxes" and "mortgage," but a mere 83 people knew what a "bump clause" was.
Based on the survey, it seems the process is a classic example of expectation versus reality—the bulk of respondents expected it to be the third most stressful event of their life, after planning a wedding and having a baby, likely because they didn't really know what they were in for. Most found it took longer than expected—respondents in every region visited between five and six homes before making an offer. Almost one-third of respondents found the mortgage application to be different from what they expected, and many others were surprised by the cost, settlement process, and inspection. And according to Homes.com, the most common mistake was "expecting my first home to be my dream home."
The lesson here? Do your research before you begin looking around so you can feel confident on the terminology and the process. And while you're at it—don't put too much pressure on yourself to find the perfect place. Despite 10 percent of respondents feeling buyer's remorse, more than half of those surveyed ended up happy with their new space! Once you move in, we'll help you feel right at home.