4 Things to Know About Buying a House After a Divorce, According to Realtors and Divorcees
We
independently
select these products—if you buy from one of our links, we may earn a commission. All prices were accurate at the time of publishing.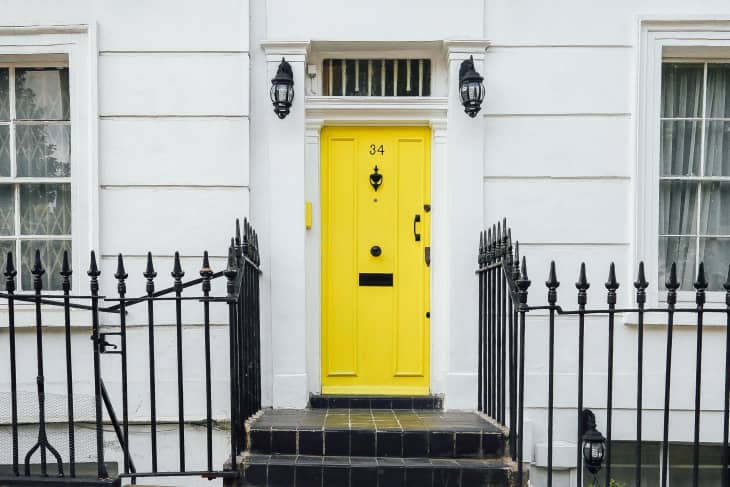 There aren't many things the coronavirus hasn't upended. Marriages are one of them. While some sources say the pandemic is bringing many couples to a breaking point, others point to a slowdown in both marriages and divorces. Forbes suggests this may be because couples are waiting it out to finally split.
Whether a breakup happens now or later, getting a divorce, splitting up assets, and moving out can all be expensive endeavors. In turn, it's pretty daunting to think about buying a home after a divorce. But realtors and a few recently divorced people have tips to help you avoid some common mistakes. 
Try renting before buying a new home right away.
Real estate agent Gillian Cunningham serves the Dallas-Fort Worth area and has a long history of working with newly-divorced clients. Buying a home after a divorce is an emotional experience, and she advises taking your time on the purchase and possibly renting first to save money and to get a clear vision of what you want. 
"Ninety percent of my divorced clients either moved into an apartment or leased a property for one to two years after their divorce prior to purchasing a property. This allowed them to recenter themselves before committing to a major purchase," Cunningham says. "Some divorcees who purchased immediately after their divorce later shared with me that they wished they had waited because they probably would have selected a different area." 
Choose your new location carefully.
Along with the emotional aspects, there are also legal issues to think about. If there are children involved, the decision to buy a home involves a few more considerations.
"If you're divorcing and kids are involved, you may want to consider child custody agreements and if there are location restrictions. If awarded joint custody, you have to take into account the proximity to children's schools or their extracurricular activities so as not disrupt the children's routines," Cunningham says. "You also want to think about your proximity to your support system that could include family and friends."
After Laura Goldstein's divorce, she says that she felt intimidated by house hunting on her own. She also says was concerned how she would come across because she was alone. 
"I was worried that I would be taken advantage of as a single (and relatively young) woman. Since I bought a new build and not a resale, I was worried that the sales team may have thought, 'Well if she is able to afford a house on her own we can probably milk it for all we can,'" says Goldstein. 
With the help of family, Goldstein successfully bought a place. She says she's proud of herself for buying a home solo, and sees the purchase as a fresh start. 
"I am so grateful to have friends who came with me to important meetings to make sure I was asking questions I may not have thought of and to have my back on advocating for things I may not have known about. Just because you may be single now doesn't mean you have to be alone," Goldstein says.
Consider a tenancy in common agreement.
While many recently-divorced people enter the home buying process on their own, others may be ready to buy with a new partner. After her divorce, Melissa Maynard* bought a home with her long-term boyfriend. She says she found herself being very intentional about finances and ownership. 
"We got to the point in our relationship where we were ready to move in together. We were both renting at the time after having sold our homes post-divorce, and we wanted the next place we lived to be a house that we owned together," Maynard says. "We were a bit pressed to get everything sorted legally and financially once we found the house, and my personal attorney recommended we do a tenants in common agreement." 
A tenancy in common agreement assured that both Maynard and her boyfriend would share ownership rights of the property, and they could decide who to leave their share of the property to should one of them pass away. In a TIC, each owner receives an individual deed for their part of the ownership of the property. In addition, ownership does not have to be split 50/50, and it can include multiple buyers. 
Whatever type of purchase you decide to make after a divorce, remember to take your time, ask lots of questions, and have a support system to help you through the process. 
*Last name was changed to protect the privacy of the individual.