Can I Safely Hang Art Above My Bed in Earthquake Territory?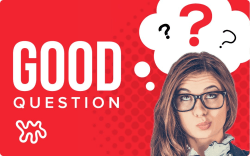 (Image credit: Apartment Therapy)
Q: Most of the country doesn't really have to think about this, but living in California we do. We have a large and beautiful wall behind our bed that is directly where your eyes go when you enter the room.
Typically we would splurge on a nice large piece of art, but living with earthquakes that is totally frowned upon. Obviously getting smacked in the face in the middle of the night with a painting or mirror would not be great.
What other ideas should we explore beyond wall paper? — Sent by Erica
Editor: Thanks, Erica! We put together a few suggestions a few years ago, but let's see what folks have to say! Leave your suggestions for Erica in the comments!
• Have a question for our community? Send us yours with a photo or two attached (questions with photos get answered first).