My Filipina Grandma Always Styled Spaces with This Light-Catching Material
We
independently
select these products—if you buy from one of our links, we may earn a commission. All prices were accurate at the time of publishing.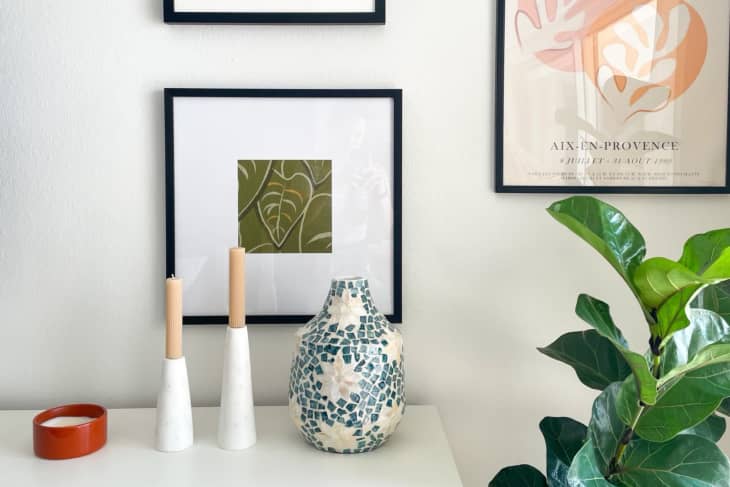 My grandmother, affectionately known as "Lola" in tandem with the Filipino language of Tagalog, loved to get dressed up for a party. The fabrics of her dresses would change from florals to solids to stripes, and her red lips and nails remained the same. And when I think about her home, and its deeply 1970s style, one detail that's burned into my brain is her use of capiz shells within her decor.
Her mid-century American home was adorned with the creamy shell of her native Manila. In some ways, capiz shell complemented the woven furniture and macrame art surrounding it, as if the rooms were somehow transported from her past. But given that Lola's address was squarely in suburbia, this accessory also stood out. The capiz shells were a tie to her faraway family, as well as a complement to her ubiquitous earrings and necklaces made from the same materials. My mom decorated my childhood home with capiz shells, and now in my own place I carry on the tradition too.
Given their off-white coloring and milky finish, it's no wonder I've seen the capiz shell trend grow and fade from interior design, like ever-moving tropical waves through the years. But at the moment, we're in another boom. Stores that promise a worldly or bohemian take on style tend to keep capiz shells in stock, and in my opinion the shells capture delicate luxury, particularly in light fixtures, as the shells can be strung together into a careful structure. Describing their versatility is not unlike depicting the layers of my Lola: She was beautiful and easygoing, and cool yet classy. I always think of her with a smile on her face, primed for a photo even when we spent the day at home. If you're looking to follow in my family's footsteps, here are five capiz shell items that are sure to do the trick.