Cardi B Just Bought a Giant House with Two Staircases
We
independently
select these products—if you buy from one of our links, we may earn a commission. All prices were accurate at the time of publishing.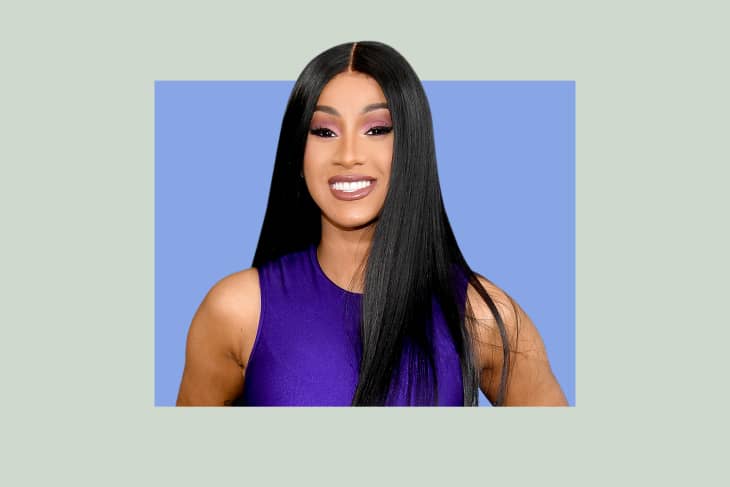 When she's not rapping or exchanging hilarious messages with the star of Netflix's "You", Penn Badgley, on Twitter, Cardi B loves to share snaps of her Los Angeles and Atlanta homes on Instagram.
Now, Cardi can add New York City to her portfolio as she recently purchased an impressive-looking house in the big apple.
"These days I don't just live one place, I'm everywhere due to my work," she wrote in an Instagram post sharing the news. "One thing for sure I needed a home in my home city of NY!"
The "I Like It" rapper, who is originally from New York, is on the move quite often due to her touring schedule, so it made sense that she purchased a house on the East Coast. Cardi explained to followers that she's "so proud of herself" and her aim is for her children to be comfortable everywhere they are regardless of work.
"Me and my husband have always dreamed of having a crib in NY, and we have decided to add to our portfolio of homes, along with Atlanta and LA," she continued. "Now having a home in NY, I can have get-togethers with my family all the time!! I have accomplished so many things yet I still feel far from all the goals I want to accomplish. This is one dream I can cross off…..Let me know if ya'll want a mini tour!"
I, for one, say absolutely YES to a mini tour, and given the two giant staircases, it's sure to be an impressive one. The entryway is currently all-white and empty, making the area look even bigger and while it's in the very early stages, I'm very excited to see what Cardi and her family will do with the space.
Cardi's 114 million followers are also keen on a house tour, with friends and fans taking to the comments to congratulate her on the new addition to her portfolio.
"DEFINITELY WANT A TOUR ! CONGRATS !" wrote producer Fly Boi Keno.
Actor Jason Lee commented "I'm coming over! Congrats you deserve it all!", while sex and relationship advisor Oloni Baby said: "Yes to the tourrrr!!"
The New York home isn't the only new property that has come into Cardi's life this year. Last month, she became the owner of a stunning vacation mansion in the Caribbean, given to her as a gift from her husband, Offset, for her 29th birthday.