I Love Gifting This Little Luxury Item Because It Totally Delights and Surprises Every Recipient
We independently select these products—if you buy from one of our links, we may earn a commission. All prices were accurate at the time of publishing.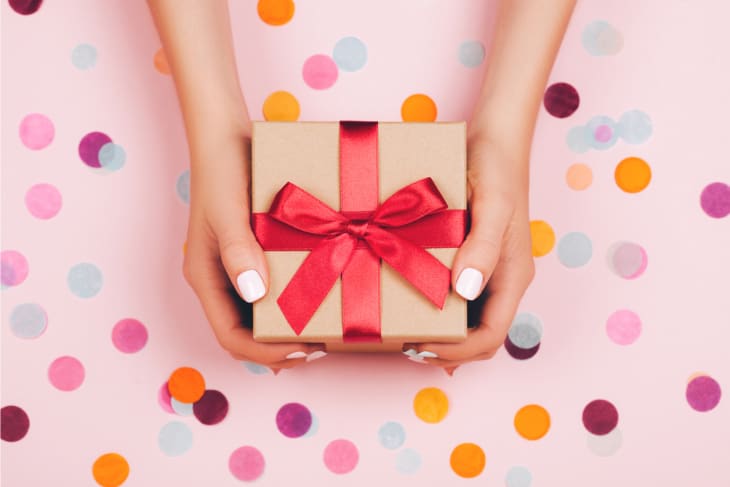 When I shop for a gift, my number-one concern is always whether or not the item will actually get use. But when I wrap up cashmere socks, I never have to wonder — and that's why it's my go-to little luxury gift. Sure, people buy themselves athletic socks all the time, and sometimes a cute pair or two may make their way into your Christmas stocking. But cashmere socks are in that sweet spot of total delight and surprise upon reception, because it's a very specific, slightly ~fancy~ item that most people would never think to buy for themselves. It's also usually eclipsed by everyday footwear, like fuzzy chenille socks or slippers, being the more popular gift idea. But if you want to make someone's eyes light up with a true self-care present, a pair of luxe cashmere socks is the perfect gift for anyone — especially those who have to frequently be reminded to treat themselves.
Follow Topics for more like this
Follow for more stories like this
Cashmere socks usually retail for around $40 to $50 dollars, and maybe a little less if it's a cashmere blend. It's a little splurge, but a thoughtful one that will make your recipient truly feel special. My favorite kind to gift are Rosie Sugden Cashmere Bed Socks. Slipping on a pair of these babies truly feels like you're walking on clouds. If your recipient has never owned cashmere clothing before, these socks are the perfect entryway. They can sleep in them and feel next-level cozy, pad around in the house on a cold day for added comfort, put them on during extra-long flights, and feel good about kicking their feet up on a coffee table or ottoman (since slippers can get a little dirtier in the ridges). They're hand-wash-only delicates, but are pretty low-lift to maintain.
I also love pairing this gift with a little something extra to turn it into a more personalized bundle. Cashmere socks go wonderfully with a candle and a face mask for an evening of self-care, luggage tags and a sleep mask for frequent travelers, or candy and wine glasses for a snug, blissful at-home movie night. But these socks really are the perfect gift all on their own, so don't be surprised when that special someone asks you to guess what they bought another pair of…