7 Cheap Gift Ideas If You Have Lots of People to Shop for, According to Real Estate Agents
We
independently
select these products—if you buy from one of our links, we may earn a commission. All prices were accurate at the time of publishing.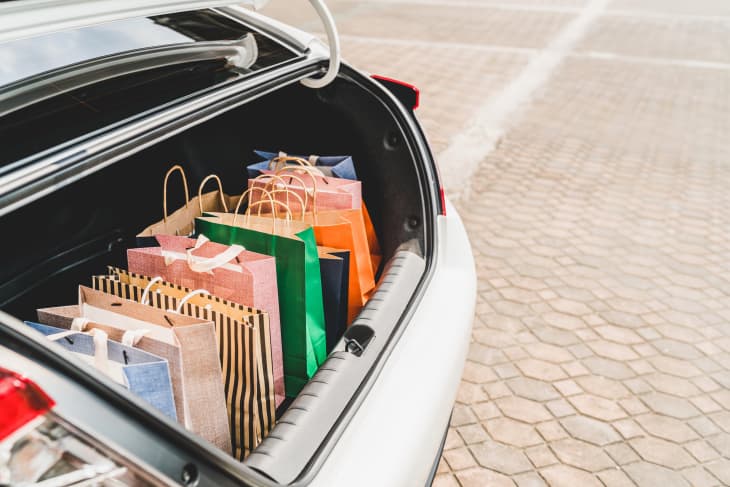 If there's a type of person who knows something about buying a ton of small gifts, it's a real estate agent. They often celebrate their clients' big sales and purchases by offering a small gift to commemorate the moment. This is why they know exactly how you can cross a lot of people off your holiday shopping list without having to break the bank. Here are some of their standby gifts.
Maryam Kidwai with RE/MAX Escarpment Realty Inc. in Ontario has a few go-tos when she's looking for a bunch of small gifts, like succulent plants. "These highly resilient, long-lasting plants are easy to care for and can create a calming and positive effect," she says. "Show you care about your clients and go green." 
If you're shopping for someone with a sweet tooth, Meghan Carroll with RE/MAX Elite in Monmouth Beach, New Jersey, suggests using her trick of purchasing local pastries. "I sometimes order specialized cookie platters from a local baker and try to tailor each to the person if time allows," she says. 
The Gift That Keeps Giving
If you want to give a gift that will continue to delight for months after the holidays are over, you can do what Khari Washington, a broker with 1st United Realty & Mortgage, does, and sign them up for something ongoing. "Clients can't forget the person who continues to send them gifts throughout the year," he explains, adding that some of his favorite subscription services include Harry & David, the Bouqs Co., and Trade Coffee. 
Who doesn't love a bargain, especially during the holidays? Roelof Drenth with RE/MAX Gold in Rohnert Park, California, says that he saves money by shopping for his little gifts in bulk. "I typically drop by with a bag of chocolates, such as Lindt or Ghirardelli, that I buy at Costco for about $10 a bag," he says, adding that he uses these treats for past and current clients, so you know it's a winner. 
Buying a house is a major personal milestone, which is why Beth DeVries, director of marketing and communications at Greenridge Realty, Inc., likes to celebrate with a personalized ornament. "An ornament with a photo of the home and the year, or a more custom piece with a painting or sketch of the home makes a great keepsake," she says. You can tweak this to celebrate any milestones your friends or loved ones may have achieved this year. 
Keep the Environment in Mind
It's likely that some of the best small gifts out there are made right in your own backyard, which is why Ann Cassero with RE/MAX Desert Showcase in Peoria, Arizona, says she likes to shop at small businesses near her. "I like to give locally produced consumables, like local honey."
Even small or inexpensive gifts can seem priceless when they're made from scratch. "I baked sourdough challah for Rosh Hashanah and delivered them to my clients," recalls Elena Simpson, with RE/MAX Services in Boca Raton, Florida. "The challah was delicious, and the guests were talking about their real estate agent all dinner."