Chris Hemsworth's New Meditation Series Aims to Make the Practice Less Intimidating
We independently select these products—if you buy from one of our links, we may earn a commission. All prices were accurate at the time of publishing.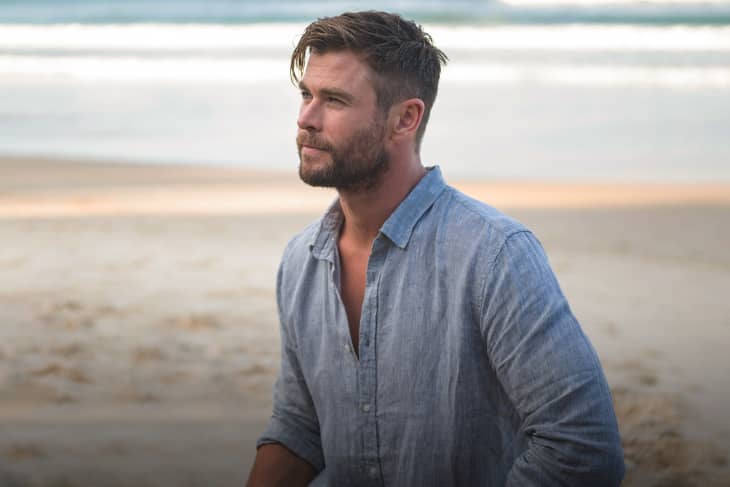 Whether you're someone who wants to try meditation but doesn't really know where to begin or you're a seasoned pro looking to add more guided sessions to your practice, Chris Hemsworth has got you covered. The Australian actor just launched a brand new introductory meditation series to his health and fitness app, Centr by Chris Hemsworth, and the multi-part series includes an array of options to help anyone find a mindful moment or two to relax, unwind, and re-center at any point in their day.
Hemsworth's soothing voice will guide listeners through the Learn To Meditate series, which was "designed to help more people discover the benefits of meditation," providing "a taste of several styles, allowing those that have never meditated before the perfect opportunity to determine which types of meditation resonate with them," the app's creators shared in a statement.
The series will include seven guided meditations: Stress Release, Sleep Visualization, Breathing, Focus, Motivation, Body Scan, and Peak Performance, all of which require no added equipment or tools to enjoy. Fans can check out a taste of the Learn to Meditate series by visiting Centr's blog where the Stress Release meditation will stream exclusively until May 16, when all sections will be available on the Centr app.
The app has more than 200 meditations, sleep visualizations, and articles about mindfulness, including themed meditations for kids and sessions infused with humor to provide a little levity during tough days.
The "Thor" star shared that the new offerings he's narrating are a "great place to start," especially if you've been intimidated by meditation in the past. The app has a free 7-day trial, and then is available at $119.99 per year ($10 per month). Each individual month is $29.99, or $59.99 for three months.