You Can Now Stream Classical Opera and Ballet Performances For Free
We
independently
select these products—if you buy from one of our links, we may earn a commission. All prices were accurate at the time of publishing.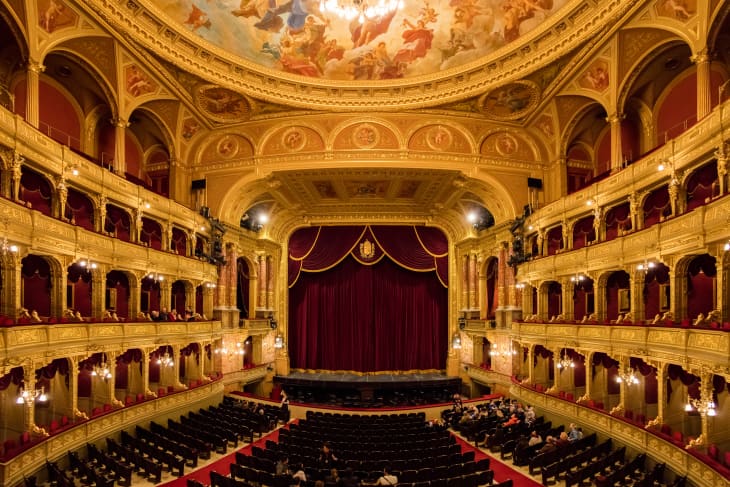 The classical arts bring history and culture into lives around the globe. But you don't have to wait for the theater doors to reopen in order to reap the benefits: Stingray Classica is offering one month of on-demand and live performances that can be streamed for free (no dress code required!).
The Canada-based TV channel has opened up their digital library for everyone to enjoy for a month free of charge. Stingray Classica features orchestral performances, operas, ballets, and music documentaries from all over the globe, ranging in genres for every type of performing arts lover. 
On the digital site, you can search a performance by artist, title, or composer, if you already have one in mind. But if you have no where to start, you can explore your options by ballets, concerts, documentaries, masterpieces, and operas. 
In the ballet category, you can pick from classics like "Swan Lake" and "Carmen," and the concerts section takes you inside some of the most extravagant performances of Wolfgang Amadeus Mozart, among many others. Some of the documentaries take you behind the scenes of some of the most famous composers of all time—from Johann Sebastian Bach to Richard Strauss—while others give you a behind-the-scenes look at the production process in general.
The masterpieces section is filled with exactly what you would expect, from performances of Ludwig van Beethoven's "Symphony No. 9" to Gustav Mahler's "Resurrection" by the London Symphony Orchestra. And finally, the operas, where you can get your fix of Giuseppe Verdi's "La Traviata" filmed during the St. Margarethen Festival in Austria.
As an added bonus, every Monday and Friday at 8:30 PM, Stingray Classica live-streams intimate concerts from renowned soloists—from Gabriel Schwabe and Nicolas Rimmer, Francesco Piemontesi and Zlata Chochieva—all of which have been recorded in the Schinkel Pavillon in Berlin, Germany.