I Am a Coastal Grandmother. Here's the One Thing the Trend Totally Missed.
We independently select these products—if you buy from one of our links, we may earn a commission. All prices were accurate at the time of publishing.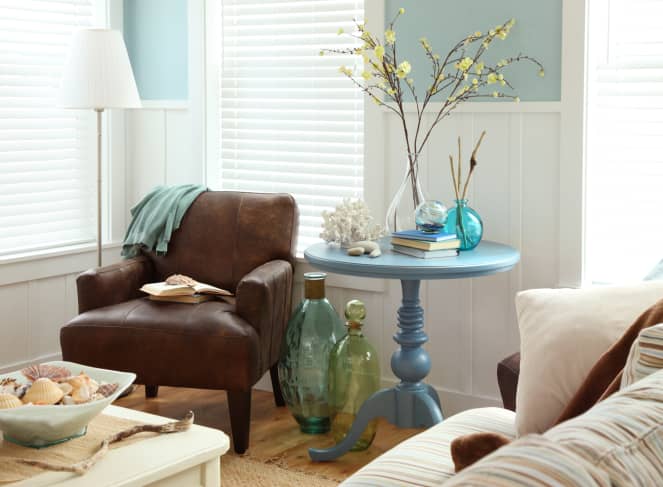 As a huge fan of Nancy Meyers movies, I was living like a coastal grandmother long before it became a trend. I incorporated lots of warm, soothing textures into my New York apartment — no, you don't have to live near the water to embrace the lifestyle! — and I had a closet full of cozy sweaters that I wore all year round. 
I guess it was only a matter of time until I moved to California and experienced real coastal living — which, it turns out, is about so much more than a beachy aesthetic. Sure, with its beadboard walls and throw blankets on every chair, my San Diego home embodies the design principles of Something's Gotta Give and It's Complicated, but I've learned that it's really a mindset of casual style and an appreciation for simple luxuries that defines this way of life.
Earlier this year, my first grandchild was born and I officially became a coastal grandmother. And that's when I realized the one thing — the most important thing — that everyone (even Nancy Meyers) seems to have missed about the viral trend: actually being a grandmother! Where are the grandkids in all of this?
Having spent the past few months with my adorable new grandson, here are my tips for living the real coastal grandmother lifestyle wherever you live. 
Create a guest room for your grandkids.
You want your grandbabies to visit often, but how do you create a nursery that's comfortable and practical without giving up a whole room? I decided to share my home office so, to fit in with my coastal decor, I opted for a white Babyletto Maki crib that folds up for storage and converts to a toddler bed, as well as a simple, white Graco changing table whose shelves hold baskets I filled with diapers, onesies, and other baby necessities. Plus, it doubles as a bookcase when my grandson's not here. 
I already had an oversized shabby chic chair and matching ottoman in that room, which is great when we cuddle together. I can easily remove the blue-and-white striped slipcover for washing and I've added pretty blackout curtains from Society6 over my woven blinds to make it easier for my grandson to sleep. I keep a basket of blankets next to the chair and pieces of art from my travels on the walls. One of the most misunderstood aspects about the coastal grandmother lifestyle is that it's not a kitschy theme; it's a way of life. It's not about filling a room with beach-themed tchotchkes; it's about filling your home with fewer, more meaningful and higher-quality objects.
Get outside (and leave your cell phone at home).
Being connected with nature has so many physical and mental health benefits for me. I can't wait for my grandson to join me on walks along the shore, so we can dip our toes in the water and collect shells and sea glass. Even if you don't live near a coast, you can search for interesting rocks together or literally stop and smell the flowers. Mindfulness is a very coastal grandmother philosophy, and the most important thing is simply to be present. Wearing a cashmere sweater is optional. Ditching the cell phone is not.
Read to your heart's content. 
Nothing makes a home cozier than books. Lots of real, physical books — and a nice, comfy chair. I had floor-to-ceiling bookshelves built in the room that's doubling as my guest nursery and I've spent hours happily ensconced in that chair with a good book. I've now emptied all the bottom shelves and refilled them with children's books that I hope will be so inviting, my grandson will reach for them himself as he gets older. It's important to me to instill a love of reading in him. 
Fall asleep to ocean waves.
The sound of ocean waves has been scientifically proven to relax your mind and help you sleep more soundly. Luckily, you don't have to live near the beach to reap this benefit. Many white noise machines, including ones designed for babies, now feature ocean sounds so you can head off to dreamland with waves crashing in the background — even if you live in an area that's landlocked.