Colorful Accents: Framed Scarves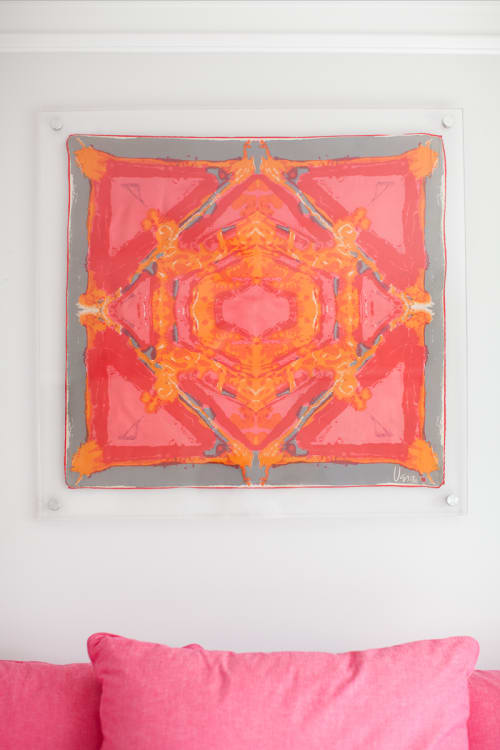 I have a bit of an obsession with scarves. I can't go into a shop without beelining toward the pretty folded squares or colorful looped displays. They're a year-round wardrobe staple. Though the season for long knitted types will be here before we know it, I'm looking toward the silky square versions for inspiring wall hangings.
I'm off to Brimfield for the final antique show of 2013. Though I'm usually on the hunt for home goods, I inadvertently spend a significant amount of time in the fashion tent, pining over the pretty vintage accessories. This year, I may just allow myself a few scarves and handkerchiefs to fill some bland, blank walls in my apartment. A framed Vera (or five) would certainly liven things up!
I have plenty of scarves, but they're mostly long and bulky. I'd like to collect a few specifically for framing as wall décor. After honing my personal style during the past month, I am looking forward to Curing the rest of my spaces to be more "me."
Do you have any framed textiles at home?
(Images: 1. Ryann Colleen Photography/Kiki's List; 2. Della Bass/Matchbook Mag; 3. Sköna Hem; 4. Yasumichi Morita-san/The Selby; 5. House & Home via Apartment Therapy)