What Happens When a New Company Decides to Buy Your Mortgage?
We independently select these products—if you buy from one of our links, we may earn a commission. All prices were accurate at the time of publishing.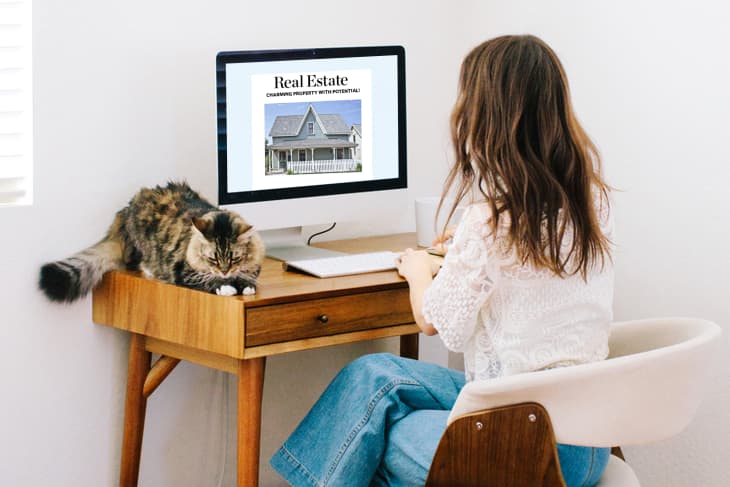 File this under "things that have surprised me as a homeowner": Mortgage companies can sell your mortgage, and it's actually something that happens quite frequently. In fact, since I bought my house nearly a decade ago, I've had four different mortgage companies service my loan — with two of the most recent transfers happening in pretty quick succession. 
Follow Topics for more like this
Follow for more stories like this
For the most part, when my mortgage has been sold, it just adds a little extra admin work to my to-do list — tasks like making sure the new servicing company has a copy of my homeowner's insurance policy (otherwise, they can slap on a more expensive lender-placed insurance plan) and setting up all my payment information on a new website.  
But this whole rigmarole got me wondering: Why do mortgage companies sell your loan in the first place, is there anything you can do to stop it, and how does it affect your credit picture? 
If you're a homeowner (or a prospective one), here's the three things you need to know about mortgage sales, according to experts. 
Selling mortgages is commonplace.
Selling mortgages is a very common practice in the mortgage industry, says mortgage expert David Peterson, cofounder of personal finance site Bankdash. 
"Under normal market conditions, a lender will sell a mortgage because their business model is focused on originating loans and not servicing the loans," Peterson says. "Servicing involves a lot of administrative work such as collecting mortgage payments, calculating and collecting property taxes and managing escrow accounts." 
Mortgage lenders would need to build and maintain servicing infrastructure to service all the loans they originate, which can be difficult to scale, Peterson explains. So, a lot of lenders therefore choose to focus their businesses on either originating loans or servicing mortgages.
If your lender sells your loan, but retains the servicing rights, you probably won't notice much of a change in how you pay your mortgage or interact with the company. But if the servicer changes, you'll want to make sure that they are complying with the federal regulations that pertain to your loan, including recording your on-time payments to the credit bureaus. 
You can't do anything to stop your mortgage from selling.
There are some banks that won't sell your loan. They're known as "portfolio lenders," and most are smaller, community-based financial institutions like credit unions. But for the most part, there's nothing you can do to prevent your mortgage from selling.
Do know this: You need not panic when you get notified that your mortgage has been sold since the terms of the loan including your monthly payment, interest rate, remaining balance, and everything else will stay the same, says David Tully, a Realtor with eXP Realty in Reno, Nevada. But it's a good idea to keep a good paper trail so that there's no payments that get lost in the shuffle. 
If you have recently sent a payment to your mortgage's previous owner, then you will not be punished for that, Tully says. There's a 60-day grace period after the servicing rights get sold to help smooth the transition.
It doesn't hurt your credit when your mortgage sells, but it's not great either.
There's no clear answer on how exactly a mortgage sale can affect your credit score, but it's not likely to have a huge impact on that three-digit number that determines your creditworthiness. 
In an ideal world, you'd take out a home loan and it would remain with the same company, and, then, at the end of your 30-year-mortgage, you'd have a hot streak of on-time payments on your decades-long installment loan.
You see, lenders not only care about your on-time payment record, but they like to see a history of credit. Your length of credit history makes up about 15 percent of your score.
If your mortgage is one of the oldest accounts being reported to the bureaus, and it sells, it could affect the age of your credit history, according to Caleb Reed, a credit expert and founder of TheDollarBudget.
To put it another way? When your lender's name changes, your accounts may be transferred to a new entity or appear on your reports under the new name of the lender, says Levon L. Galstyan, a certified public accountant at Oak View Law Group in Glendale, California. 
"Even if your mortgage is sold to a new loan servicer, your credit score is unlikely to be affected," Galstyan says.