The Fail-Safe Gift I Always Give to My Wine-Loving Friends
We independently select these products—if you buy from one of our links, we may earn a commission. All prices were accurate at the time of publishing.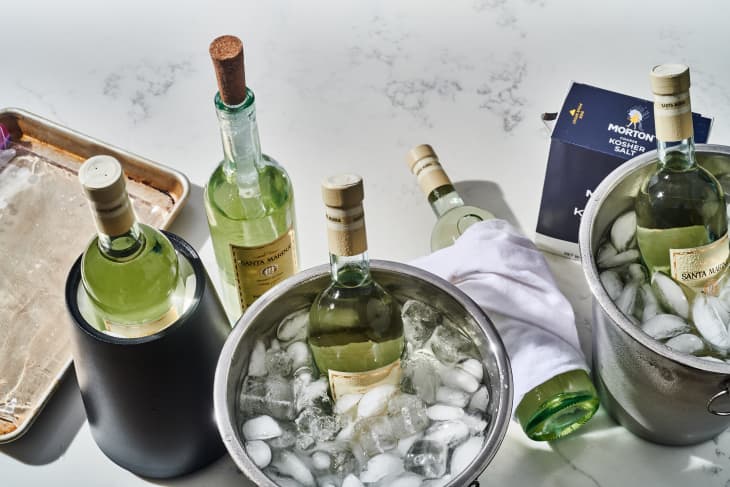 There's something so incredibly satisfying about finding the perfect gift for someone special. The only thing better? Figuring out that this gift works for more than one person. As a shopping editor, I'm constantly testing fun gadgets and gizmos, on the hunt for the true must-have products everyone needs in their homes. A couple of years back, I was sent the Cork Pops Wine Bottle Opener, a device touted as the easiest way to open a wine bottle, and instantly fell in love. As someone who grew up in a family that not only loved wine, but made it (seriously, my grandfather transformed the air above our concrete Brooklyn backyard into a vineyard), I knew that as a gift this would be more than well-received. What I didn't expect was that this bottle opener would become both a conversation starter and my go-to gift for everyone from family to wine-loving friends.
So what makes this bottle opener so special? Unlike a traditional corkscrew, this device uses compressed CO2 to push the cork out of the bottle from the inside — and it really lives up to its easy-to-use claims. After removing the foil off the top of your wine bottle, simply push the needle into the cork, push down on the cartridge (this will inject the CO2 into the bottle, creating pressure that forces the cork out), and pull up! Et voilà — a perfectly popped bottle with little to no effort. Best of all, each cartridge opens well over 50 bottles, meaning you'll be getting lots of use out of this guy before needing to pick up a replacement cartridge.
The first person I gifted this to was my father (alongside his favorite bottle of Albariño). To say the man was impressed would be an understatement, as showing off his Cork Pop has now become a beloved party trick. The next person I gifted it to was my sister. Looking for the perfect stocking stuffer, I popped one of these in her stocking for a Christmas morning surprise we later put use that night at dinner. The most recent person to become a part of the Cork Pop Brigade was a friend visiting from out of town. While catching up, I stepped into the kitchen to open a bottle and when he gasped with excitement, "WHAT is that thing?!" I knew he was on board, too.
The Cork Pops Wine Bottle Opener normally runs $28, but right now you can pick one up for just $21. So, whether you're looking for a foolproof gift or are tired of struggling with a regular ol' cork screw, this handy gadget is a guaranteed crowd-pleaser you and any wine aficionado will love. Now, where'd I put my glass?