Snatch Up Costco's Frank Lloyd Wright-Inspired Swedish Dishcloths
We
independently
select these products—if you buy from one of our links, we may earn a commission. All prices were accurate at the time of publishing.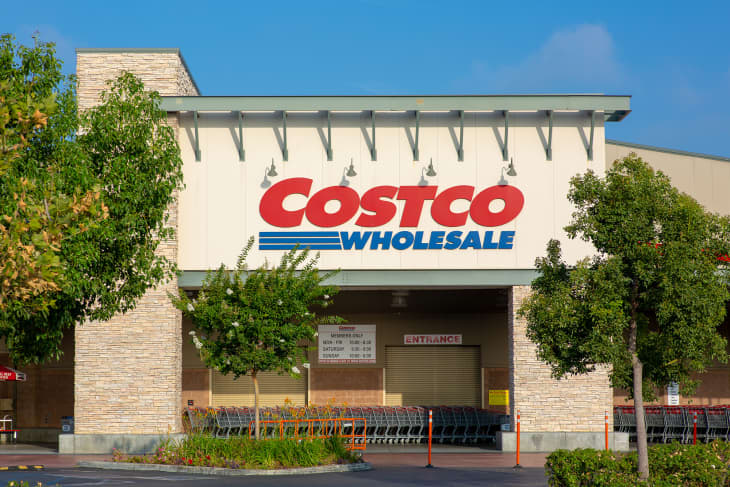 If you're a fan of Frank Lloyd Wright's architecture and designs, then you're likely always looking for ways to bring his iconic mid-century modern sleekness into your home in any way, shape, or form. You don't have to travel to museum gift shops to bring Wright's designs home — Costco actually has a set of Wright-inspired dishcloths that are museum-quality, colorful, and actually work better than your average kitchen towels.
The 12-piece set of Frank Lloyd Wright Swedish dish towels comes in four different themes inspired by Wright's work: December Gifts, March Balloons, Oak Park, and Water Lillies.

"December Gifts," for example, was one of 12 magazine covers Wright submitted to Liberty magazine in 1927. And "Oak Park" is a skylight design at Wright's 1895 Oak Park home and studio.
Swedish dish towels are made with a cotton-wood pulp blend, making them super absorbent and ideal for cleaning countertops and drying dishes. They can be washed in the laundry or in the dishwasher, and are biodegradable. You can even sanitize them in the microwave by wetting them and heating them for three minutes.
"These are stiff when dry and soften up when wet (think like an expandable sponge)," one Costco shopper wrote on the Costco website. "I have replaced disposable paper towels to use these instead. They are very absorbent so I can quickly mop up toddler messes or wipe down the kitchen counter."

Another person wrote, "At first, I thought the size was too small, but it fits in my hand well and makes wiping the counter so easy. It's so absorbent from the first use and just as good after throwing it in the washer. Highly recommend this item."
These are the same Swedish dish towels the Frank Lloyd Wright Foundation sells in its store (and on Amazon) in packs of three for $15. But Costco members can grab a pack of 12 towels for just under $30. Sprinkling a bit of Frank Lloyd Wright charm into your decor is as easy as clicking "add to cart."

Buy: Frank Lloyd Wright Swedish Dish Cloths Set of 3, $15