Costco Will Turn Your Phone Pics Into Expensive-Looking Art—for Pretty Cheap!
We
independently
select these products—if you buy from one of our links, we may earn a commission. All prices were accurate at the time of publishing.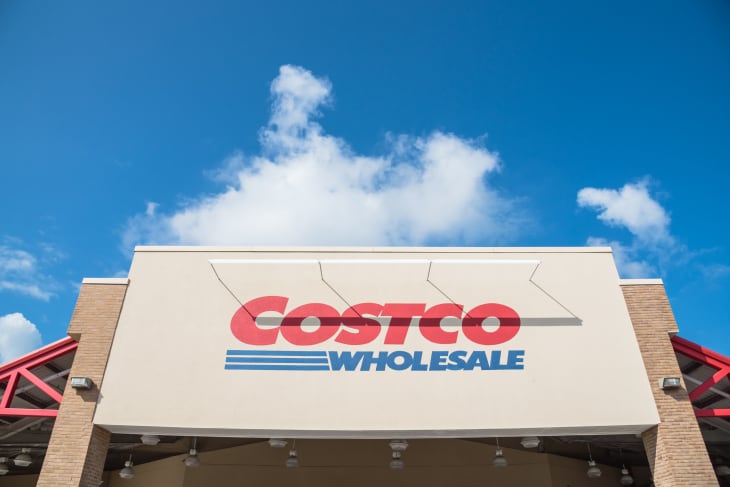 My parents love Costco. And I get it! I myself am obsessed with their $20 Kirkland Signature wool socks, and one of the first things I did after I moved to my new city was to drag my boyfriend to Costco so we could get a household membership.
The most common refrain when I visit home has always been something like this:

Me: Those stools are nice! Are they new?
My dad: Costco!

Me: I need a new pair of jeans.
My mom: These are from Costco!

Me: This is the best coffee I've ever had.
My dad (while doing cartwheels through the kitchen): It's the cheapest kind at Costcoooooooooooooo!
So I shouldn't have been surprised at the response when I set my suitcase down on my last visit, turned to look at the new canvas art they'd hung up, and said, "Wow, these pictures look great. Where did you get them?"
My dad beamed. "I took these photos on my phone!" he exclaimed. "I had them printed at Costco!"
What I—and my parents—like most is that the sturdy canvas doesn't need a frame to look finished, which means that once you have your canvas print you're ready to hang it on the wall. And word to the wise: These are lightweight enough that they can be hung with a Command hook, which makes them supremely renter-friendly.
The canvases also feature UV protection over the canvas prevents fading and cracking over time.
Costco says its price is 30% lower than the leading competitor, which tracks: At Snapfish, prices start at $39.99 for an 8×8 print, and at Shutterfly they start at $69.98 for an 8×10. If you're making your own gallery wall, those prices add up!
In addition to their regular ol' canvas prints—on display in my parents' foyer above, where they're showing off photos from past vacations—Costco also sells a three-panel split option to create your own personal triptych; prices for those start at $119. This option work great if you're looking to fill a large, empty wall without a lot of mixing and matching.
All of Costco's canvas prints arrive within a week, already set up with the necessary hanging hardware, so all you need is a nail (or a Command hook).
So it seems like once again, my parents are right: For surprisingly good-looking decor, get thee to Costco.