Hurry! Costco Is Selling a 20-Jar Spice Rack with Free Refills — for 5 Years
We independently select these products—if you buy from one of our links, we may earn a commission. All prices were accurate at the time of publishing.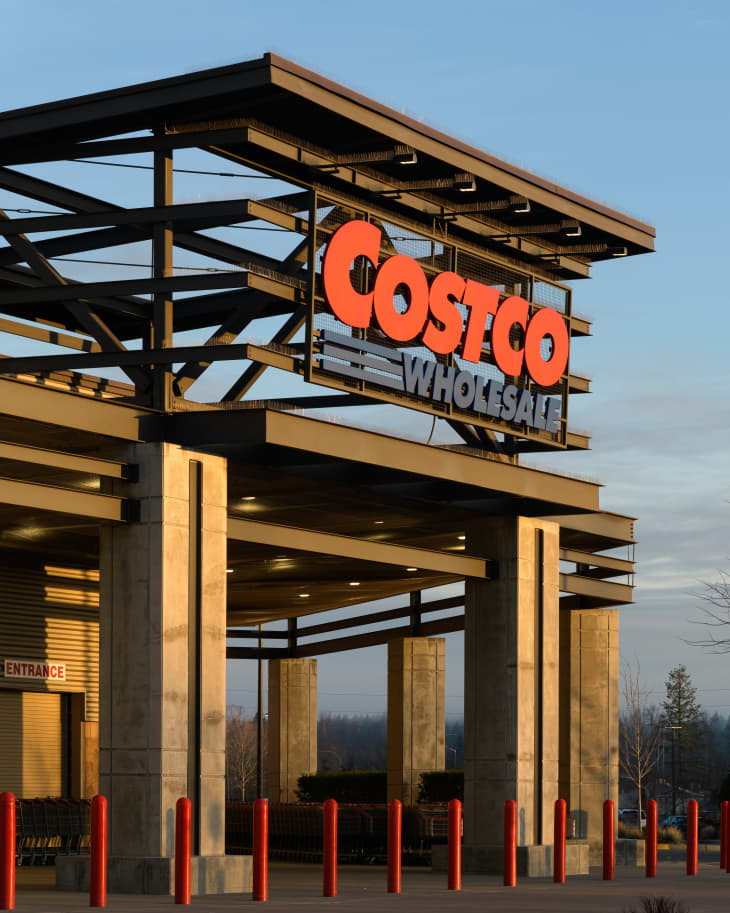 If you weren't already aware of it, Costco is a magical place for adults where hidden deals grace its oversized shelves, large shopping carts can be seen racing down double-wide aisles, and food-court hot dog deals reign supreme. Anytime I go to Costco, I have to keep myself on a strict budget in order to avoid going broke during just one visit. Thankfully, the deals are what make returning so worth it, and thanks to a recent post by Andre Noralez on Instagram, there's yet another reason to go back to the Disney World of membership warehouses.
Follow Topics for more like this
Follow for more stories like this
In his post, Noralez reacts to a video of a customer in Costco showing off a 20-jar spice rack that offers five years of free refills and only costs $29.99. The spice rack, which was also featured on the Costco Deals Instagram account back in June 2021, is a steal of a deal at that price and features 20 different spices all packaged in nice glass jars. Its vertical design makes the rack perfect for preserving precious counter space, and each jar also includes an inner shaker lid for ease of use.
While the price point is attractive, it is important to note that the fine print on the box lets you know that shipping and handling is not included, so you will be paying when it comes time for those refills. That is something to consider, with the price of shipping and handling being subject to change depending on the location of the consumer. Nevertheless, 20 spices for $29.99 is not bad at all, and if the spices are as "premium" as the packaging suggests, then the one-time purchase is totally worth it.
One commenter wrote under the post that she "got this rack today and just signed up with the registration number on the slip. There are 21 free spices and several upgrades you can pay for. You can order MAX TWO of each free spice, and shipping is relative to the amount you buy, and possibly your location." She went on to list that for the Bay Area in California, it costs anywhere from $0.79 to $1.56 per refill. With all of that information in mind, I think this is one deal worth keeping an eye on.