It's Getting Heated: 3 of 4 Couples Fight Over The Thermostat, Survey Says
We independently select these products—if you buy from one of our links, we may earn a commission. All prices were accurate at the time of publishing.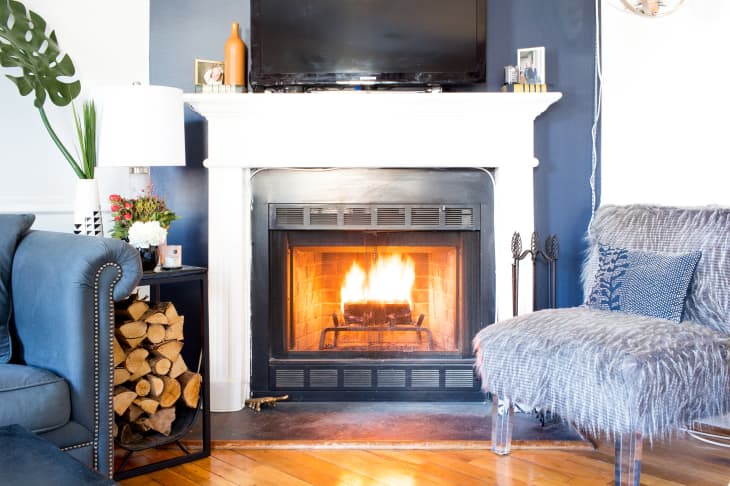 Follow Topics for more like this
Follow for more stories like this
Somewhere wedged in the middle of these fictitious decor-related kerfuffles should be The One With the Thermostat Drama, a squabble that is all too common in real life. In fact, a recent study commissioned by solar energy provider Vivint Solar found that 75 percent of couples confessed to arguing over the thermostat settings.
Aptly titled Thermostat Wars, 23 percent of the respondents said they deal with the thermostat differences by snuggling under a blanket or wearing a sweater while 21 percent cope by setting a thermostat schedule. On the other hand, 19 percent admit to doing absolutely nothing to address the temperature conundrum, a stat that supports the study's findings that a lot of people prefer to battle it out rather than come up with a solution.  
In fact, the report breaks down the multiple levels of petty to which people will resort in order to ensure that their homes maintain their preferred temperature. While most of us have heard that compromise is key in successful relationships, there are quite a few respondents who draw the line at controlling the thermostat.
Of the 75 percent who admit to engaging in temperature-related tiffs, Vivint reports that 28 percent of women take the blanket/sweater route compared to only 17 percent of men, who apparently would rather continue arguing. As for those people who said their own comfort was more important than anyone else in the home (only 5 percent of respondents expressed concern about their guests' comfort!), they'd rather fuss and fight than give into another person's gripes about the temps.
In the meantime, we invite quarreling couples to come up for air and take a look at the full Thermostat Wars data. Perhaps you'll find that cooler heads prevail even if cooler temps don't.