These Creepy Doll Heads Were Turned Into Planters and We Fear the Safety of Our Plants
We
independently
select these products—if you buy from one of our links, we may earn a commission. All prices were accurate at the time of publishing.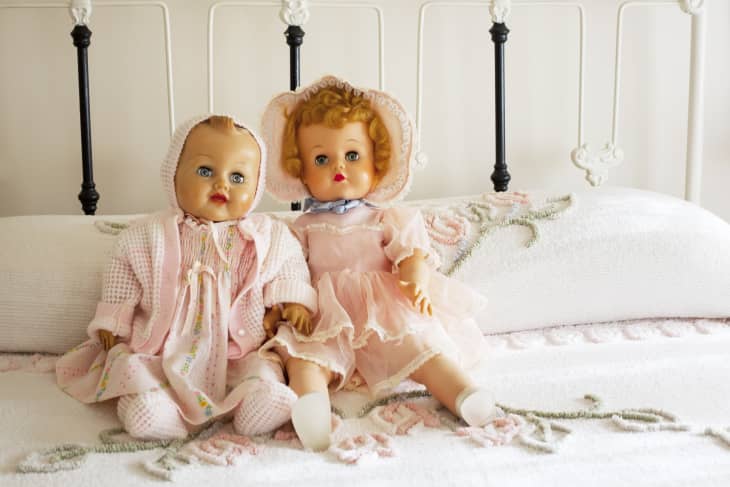 We're big fans of a re-use DIY. But in the case of these doll heads that were refurbished into planters: they're just straight-up creeping us out.
One Twitter user recently posted a photo collage of planters made from creepy doll heads. Transforming a discarded doll or doll part into a planter is objectively a sustainable idea because hey, fewer creepy doll heads in a landfill somewhere. But how it pans out for home design really kind of depends on what you're going for.
It might not be our taste, but we also believe in creativity and personal style at Apartment Therapy, which is to say perhaps you can pull it off. It'll be creepy no matter what you do, but maybe it will look cool and right in your space. (Send photos!)
Before you make the leap (if you're actually considering it), refer to the feedback of some of these Twitter users first:
This user wants to know if Sid from Toy Story is responsible for this interior design hack (job).
I guess that's one way to save on Halloween candy.

— John Drake (@TheRealNumber6) November 4, 2019
It's a way to save on Halloween candy because NO CHILD IS GOING TO GO NEAR A HOUSE WITH THESE PLANTERS.
When in doubt, take it to Michael Scott.
This zinger deserves some praise. How did we not think of that?!
I don't know, something about stuff growing out of them just adds a few more nope nope nopes for me

— GekkouKitsune (@TNWNC) November 4, 2019
It's just that we already had creepy doll heads and now that there's organic matter spilling out of them.
No cabbage in the Cabbage Patch Kid?

— Randal Thibodeau (@Randalt) November 4, 2019
This Tweet really does have a point. Not putting cabbage in the Cabbage Patch Doll is just a missed opportunity.