The Popular Real Estate Advice That Could Get You in Financial Trouble
We
independently
select these products—if you buy from one of our links, we may earn a commission. All prices were accurate at the time of publishing.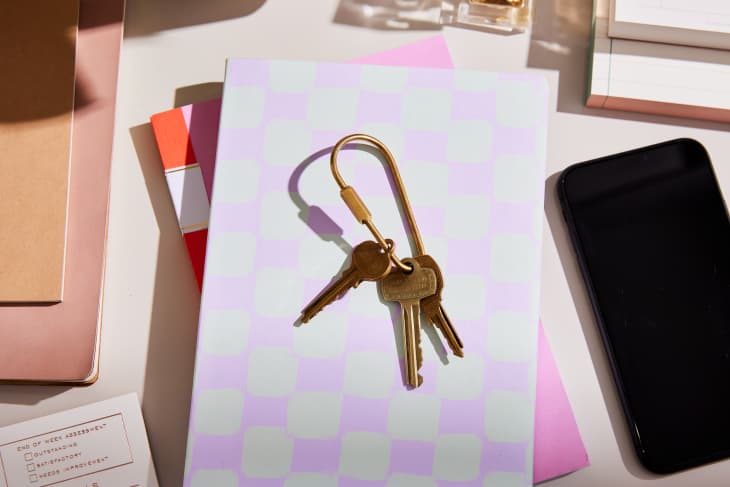 When interest rates are high like they are now, you often hear the phrase: "Date the rate, marry the house!" 

This optimistic piece of advice assumes you'll be able to ride out the high interest rates in the short term, refinance to a better rate down the road, and not miss out on a home you love. The "buy now, get a better rate later" wisdom also operates on the assumption that when interest rates drop, buyers will come off the sidelines, creating competition and driving up home prices, which can't be renegotiated in coming months or years.
But this real estate agent refrain can actually be terrible advice — because it oversimplifies things and assumes that rates will go down significantly. While your Realtor can help you do a lot of things — like find your dream home, put in a solid bid, negotiate contract clauses — they're not as qualified as a certified financial professional with no skin in the game (i.e., commission on a home sale!) to help you make decisions aligned with your personal financial goals.

"The saying 'date the rate, marry the house' has a ring to it, but approach with caution, says financial planner Jeff Rose, a certified financial planner and the founder of GoodFinancialCents.com. 

"Sure, you can always refinance later, but that's not always a walk in the park," Rose says. "There are costs that come with refinancing, and who knows where rates will be down the road?"
Plus, refinancing isn't always guaranteed, says financial planner Andrew Latham, a certified financial planner and the director of content at SuperMoney.com. Being able to do so depends on future credit scores, income stability, home equity, and other factors.

Moreover, rates can continue to increase or stay high for decades, Latham says, so there's no guarantee you'll be able to snag a lower rate. 
Analysts do put out interest rate forecasts, with many expecting rates to come down in 2024. The Mortgage Bankers Association, for instance, is forecasting that interest rates on 30-year, fixed-rate mortgages (the most popular home loans) will come down to 6.1 percent by the end of next year and to 5.5 percent by the end of 2025. 

If you took out a 30-year fixed home loan for $350,000 at 3 percent a couple of years ago, your monthly payment would be $1,476 per month. That compares to $2,566 per month on the same loan today, but with a 7.99 percent interest rate. 
Predicting interest rates is a challenge because there are a lot of factors that can affect them, including economic conditions, global events, inflation, and more, Latham says. Historically, interest rates have seen periods of both prolonged highs and lows, he points out. In the 1980s, for instance, interest rates on 30-year fixed rate mortgages ranged from 10.25 to 16.64 percent. The last decade has seen rates well below 6 percent, with historically low interest rates in early 2021.
Even if rates dip, Latham says, there are closing costs and fees associated with refinancing, so it might not make financial sense if the difference in rates is minimal, he says. While it doesn't sound as snappy as the dating and marriage analogy, Latham maintains your best bet is to take a holistic approach to real estate. 
Rather than focusing solely on the rate, consider the whole picture — property value, future growth potential of the area, your long-term plans, and your current financial health. Could you afford to pay the high interest rate over the life of a loan?

"The key is affordability," he says. "If rates are high, that may mean settling for a less expensive house and waiting until interest rates or your income increase."