The 5 Dated Features That Homebuyers Always Notice
We independently select these products—if you buy from one of our links, we may earn a commission. All prices were accurate at the time of publishing.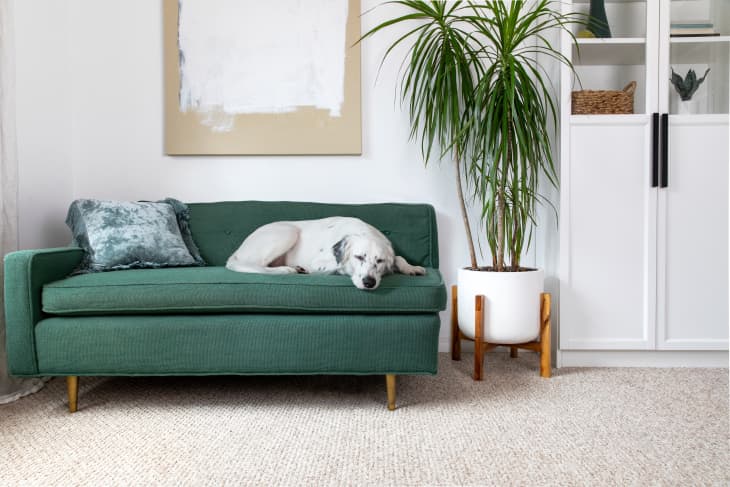 When it comes to older home features, there are the ones that inevitably charm: soft archways, clawfoot bathtubs, coffered ceilings, stained glass windows, and wood-burning fireplaces, for starters. But then there are other features that haven't aged as gracefully, and their mere presence can actually deter buyers.
Follow Topics for more like this
Follow for more stories like this
With that in mind, I asked five real estate agents: "What are the dated home features that homebuyers always seem to notice?" Here's what they had to say.
It's not just that they don't look good, but these ultra-textured ceilings tend to accumulate more dirt, and due to their bumpiness, they're quite difficult to clean and paint, says Jeff Tricoli, broker associate of Tricoli Team Real Estate — Keller Williams in Palm Beach County, Florida. 
Plus, if the home was built before the mid-1980s, there is the possibility that it contains harmful asbestos. "Buyers these days are well aware of these facts, and since the ceiling is easily visible to them it will create an instant negative impression," Tricoli says. 
Homeowners can get the ceiling tested for asbestos by a licensed contractor. If it's in good shape, an accredited asbestos abatement contractor can seal the ceiling with spray paint. Or, you can remove the popcorn ceiling, but it's a messy and difficult process best left to drywall and painting contractors, Tricoli says.
Bulky wrought-iron patio sets with matching water fountains can make an otherwise great outdoor space feel like it's from another era (and not in a good way), says Judy Chin of Re/Max Villa Realtors in Edgewater, New Jersey. 
"We're seeing less of the mosaic tile-style furniture that was once popular," Chin says. "Homebuyers are favoring patio sets with cleaner lines, neutral, or natural colors and modern functionality."
I'm not just talking about the shag variety, either. 
"Wall-to-wall carpet in a home just screams outdated to buyers — they feel as though a previous owner's life is trapped in there — their smells, their pets, their memories," says Ian Katz, a licensed associate real estate broker with Compass in New York City.
The negative impact carpet has on an interested buyer outweighs a seller's cost to remedy, he says. If a seller has to sell a home with carpets, it's important to get them professionally cleaned and shampooed before the showings, Katz says. But salvaging the underlying hardwoods or installing solid hardwood floors is ideal, he says. 
About a decade ago, it was common for people to have formal gardens that required a lot of maintenance and watering, says Rose Kemp, with Re/Max Town Centre in Orlando, Florida. Over the last few years, between the series of droughts and longer workdays, people have begun to appreciate lower-maintenance style gardens, Kemp says. For example, she's seeing buyers want native plants that require less water and gravel or pine in favor of mulch. 
"Today's gardens are all about sustainability," she says. "I've even heard of some homeowners installing wells in their backyards for improved water conservation." 
Farmhouse-style, sliding barn doors are outdated now, but many sellers haven't quite caught onto this yet, says Dawn Templeton, a designated broker and owner at Templeton Real Estate Group in the Boise, Idaho, area. Several years ago, Pinterest helped fuel the love for this particular door style. But younger buyers tend to see the door style as more fitting for a restaurant or wedding venue, she says. There's also some logistical downsides to these types of doors: They can make a space look smaller, they're not great at blocking noise, and they can be loud when you slide them shut.