Reese Witherspoon's Son Shares a Peek of His NYC Apartment
We
independently
select these products—if you buy from one of our links, we may earn a commission. All prices were accurate at the time of publishing.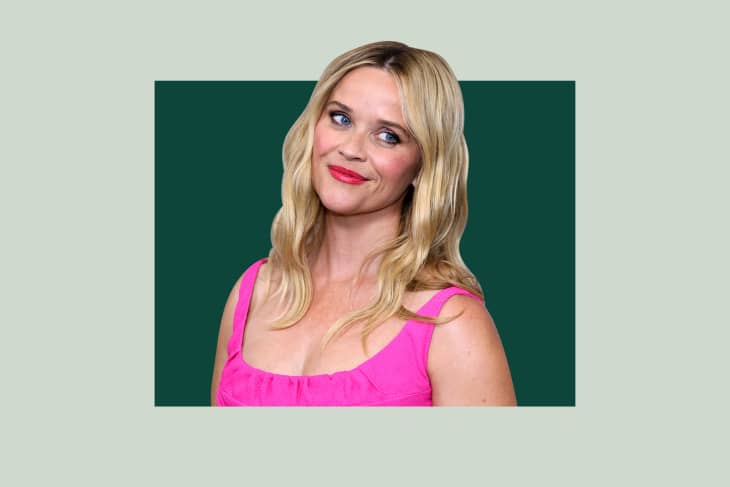 You've more than likely scrolled past a TikTok by content creator Caleb Simpson, who is known for his niche videos highlighting the homes of high-profile celebs. In a recent video, Simpson interviewed Deacon Phillippe — and if that name sounds familiar, it's because he's Reese Witherspoon and Ryan Phillippe's son. Since Phillippe had some "time in between classes," Simpson provided a quick tour of his college apartment in less than one minute.
As Simpson enters the West Village apartment, he's impressed with the spiral set of stairs that automatically greets anyone that enters. Besides the odd location of the staircase in the middle of the living room, the two-floor apartment also has exposed brick and a small bathroom, which is fairly common for buildings in New York City. 
After meeting Phillippe's two roommates, Simpson points out the vinyl wall, which has an array of albums placed on five wooden shelves. Phillippe, who is a singer, has a dedicated corner in the apartment with a variety of keyboards, DJ equipment, and speakers.
Inside Phillippe's bedroom, there's another keyboard near his desk (which he refers to as his studio) along with a bed and side table. Prior to sharing a sample of his music for Simpson, the 20-year-old artist says that he plays a "little bit of keyboard," but he mostly creates music on his computer. 
If you're thinking, "This looks nothing like my college apartment, which I'm pretty sure got condemned right after I left," you're not alone. Plenty of commenters pointed out how Phillippe is lucky to live in such a nice space as a student, which is to be expected from a child of two celebrities.
Either way, Phillippe's luxurious apartment is clearly filled with musically inclined people, and the minimal decorations are fairly decent for an apartment with three college students.