How to Make the Most of Small Spaces, and More Design Lessons From "The Mary Tyler Moore Show"
We independently select these products—if you buy from one of our links, we may earn a commission. All prices were accurate at the time of publishing.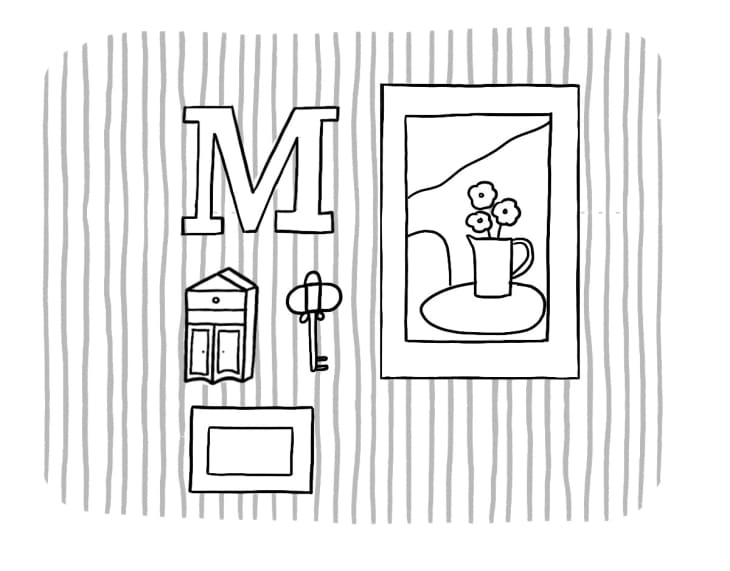 The late Mary Tyler Moore turned the world on with her smile as Mary Richards in "The Mary Tyler Moore Show," the groundbreaking '70s sitcom about a thirty-something unmarried woman focused on her news producer career. The beloved series, which ran for seven seasons between 1970 and 1977 on CBS, celebrates a momentous milestone on September 19: its 50th anniversary. Ahead of this landmark event, author and entertainment writer Paula Bernstein released her newest book, "Love is All Around: And Other Lessons We've Learned from The Mary Tyler Moore Show"— and there's an entire chapter dedicated to design lessons inspired by Mary Richards' famed studio apartment. 
In the chapter, entitled "Home," Bernstein breaks down decor lessons inspired by what has been designated as "TV's most famous bachelorette pad"—that is, Mary's studio apartment on the third floor of a Queen Anne Victorian in Minneapolis. The exterior is a real place, of course, but the interior was shot on a soundstage in Hollywood. It consisted of high-beamed ceilings, Palladian windows, carpeted floors, exposed brick wall, and, of course, Mary's giant "M" on the striped wallpapered-wall. "Home" includes three major lessons (and specific ways to integrate them into your home). Read on for a preview.
1. Make the most of a small space: "Even though it's a small space, Mary's apartment doesn't seem cluttered," Bernstein writes. "Mary relies on some time-tested 'small-space solutions,' including 'dual-purpose' or 'double-duty' furniture, such as the foldout couch, which turns into her bed." Bernstein then lays out various space-saving tricks. 
2. You can entertain in a small space: "Just because you live in a small apartment doesn't mean you can't entertain, though it will create some unique challenges," Bernstein writes. While Mary's "parties themselves are always disastrous," it "has nothing to do with the size of her apartment!" She then weaves several humorous narratives of Sue Ann's prized veal and Ted and Georgette's dinner party fights.
3. Moving isn't easy, but sometimes it's good for you: By the sixth season, Mary experiences a rut and decides to move to a new high-rise apartment, marking the end of the famed studio apartment. Bernstein also writes that there's another reason behind the move. "The family who lived in the actual house where the producers had shot the exteriors for Mary's apartment in 1970 was tired of fans showing up and asking if Mary was around," Bernstein writes.
"When the production returned for additional exterior shots, the family draped a huge 'Impeach Nixon' sign over the front of the house," Bernstein continues. "(This was during Watergate.) The producers got the message. Mary would move." While she initially felt sentimental about her old place, a dinner party with WJM-TV friends proved helpful, and Mary soon learns that "home is where your friends and family are," Bernstein writes.