This Fan Built One of Disneyland's Most Iconic Coasters in His Backyard During Quarantine
We
independently
select these products—if you buy from one of our links, we may earn a commission. All prices were accurate at the time of publishing.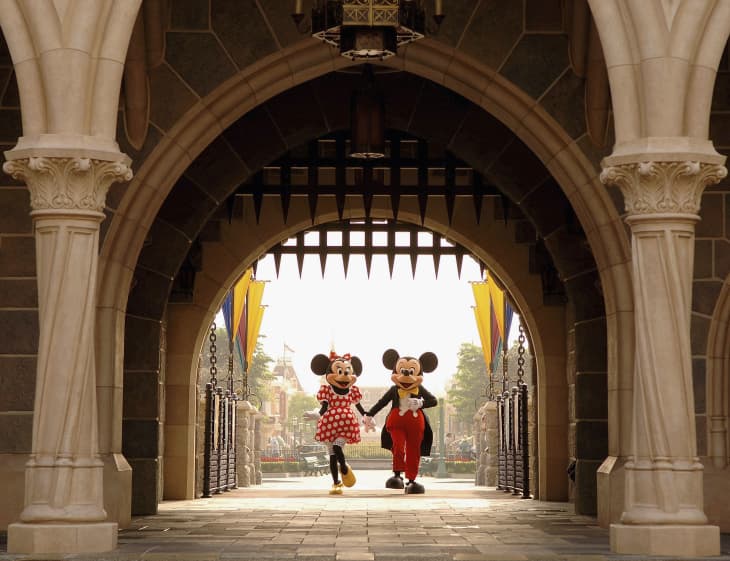 Disney fans are notoriously creative, especially when it comes to finding unique ways to fuse a little pixie dust into their everyday lives. But one fan took his love of the theme parks to a whole new level, constructing an actual working roller coaster in his backyard, fully inspired by Disneyland's Matterhorn Bobsleds.
With the California theme park closed for the foreseeable future due to the coronavirus pandemic, Sean LaRochelle figured out how to recreate one of his favorite rides in his own backyard. The Napa, California resident used the extra time he had at home due to stay-at-home orders in the Bay Area to build a two-story coaster featuring many of the same unique details you'd find on the real version at Disneyland, including Swiss flags lining the track, waterfalls, and a terrifyingly realistic animatronic yeti named Jarold.
LaRochelle told his local ABC News affiliate that he began the project at the end of March, working with 30 of his friends (and remaining safely socially distant) to complete it in August. "I always wanted to build a ride and Disney rides are always special to me because they're themed, they tell a unique story."

He was inspired by a fellow Bay Area family recreating a Pirates-themed walkthrough in their home, and thought the pandemic made for the perfect time to give it a try himself. "COVID changed everything and you know, you want to bring a little bit of normalcy back into your life and for me growing up, Disney was a huge part of that. So I definitely wanted to bring that to my family," LaRochelle told ABC News. He added, "They talk about all the negatives of COVID, but one of the benefits of COVID is you have all this time and you realize you know, what can I be doing with all this time?"
The end result for LaRochelle is a full fledged coaster designed for a single rider, complete with its own soundtrack, an exterior covered in "snow," and enough thrills to satisfy any coaster enthusiast. The 50-second attraction is about 20 feet tall and the track is about 400 feet long, as LaRochelle told the Napa Valley Register.
LaRochelle, an architecture graduate student, said he spent around $15,000 on the project, and has plans in mind to create another ride in his backyard soon. He worked closely with his three siblings on the mechanics and construction, with the family working full time to make it perfect. While it might be some time before visiting the happiest place on earth, it seems like this handmade "labor of love" is truly the next best thing right now.