This DIY Guesthouse Cabin Comes in a Kit and Only Takes Three Days to Build
We independently select these products—if you buy from one of our links, we may earn a commission. All prices were accurate at the time of publishing.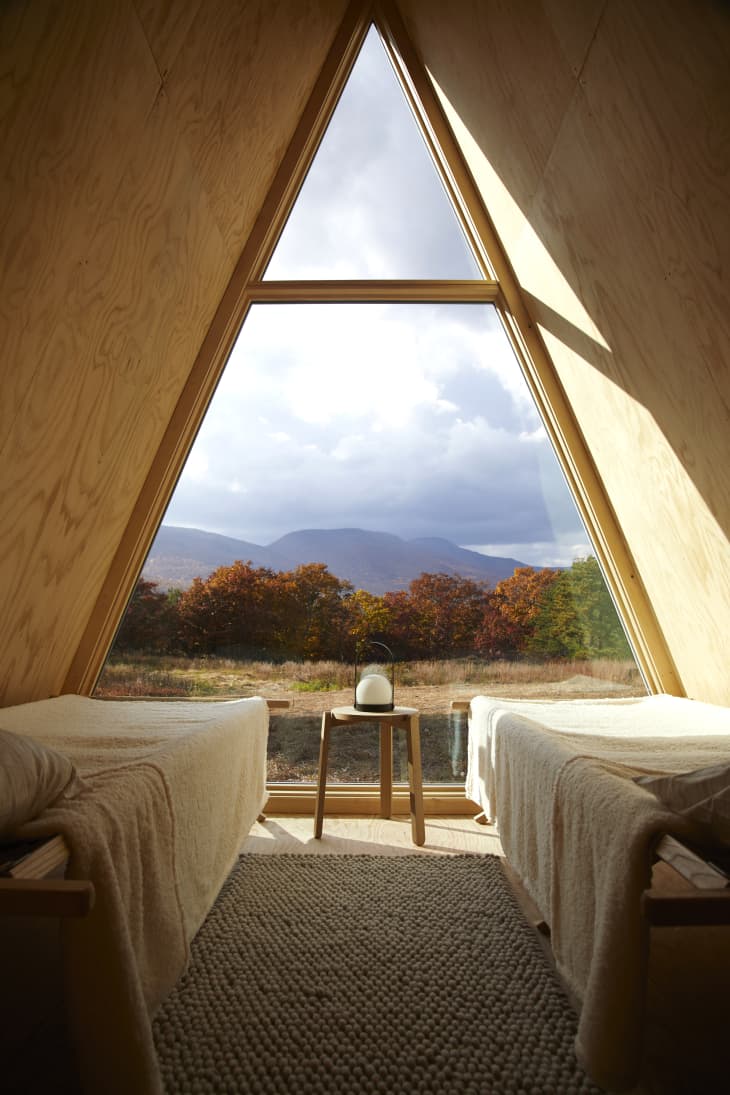 We could all use a little extra space these days. Whether it's a guestroom, a home office where you can actually work without interruptions, or just a quiet space to regroup and recharge after a busy day, having a separate space that's truly detached from your main dwelling can feel like such a luxury. Enter the cabin-design company, Den, who's changing that with the launch of its new Den Cabin Kit.
With the Den Cabin Kit, you can DIY your very own A-frame cabin in three days. It contains all the materials you need to build the 115-square-foot structure, conveniently packed in a flat, easy-to-transport box. There are no special tools required or extra trips to the hardware store, according to Den. All you'll need for assembly is a ratchet set, power drill, ladder, step ladder, and staple gun–an impressively short list to construct a tiny building that can withstand the elements.
The final result of the Den Cabin Kit is a beautiful A-frame cabin that you would never guess came packaged in a flat box. It's fully equipped for all four seasons thanks to insulated floors and walls. The interior fits a king, queen, or two twin beds, making it a great guesthouse. And with a floor-to-ceiling window on one side of the cabin, you and your guests can enjoy the view from any angle.
What makes the Den Cabin Kit stand out from other prefabs is the well-thought-out design that makes the DIY aspect as easy as possible. Every piece bolts and screws together using the holes that have been pre-drilled. The kit includes everything down to the last detail, including door hardware. One thing you won't find in it though is nails, as the cabin is designed to be disassembled easily and rebuilt in a new spot if you decide to move. 
The Den Cabin Kit is available with three distinct exterior finishes: black, metal, or shingles.