Here's How To See What Your Home Is Worth Without an Appraiser
We
independently
select these products—if you buy from one of our links, we may earn a commission. All prices were accurate at the time of publishing.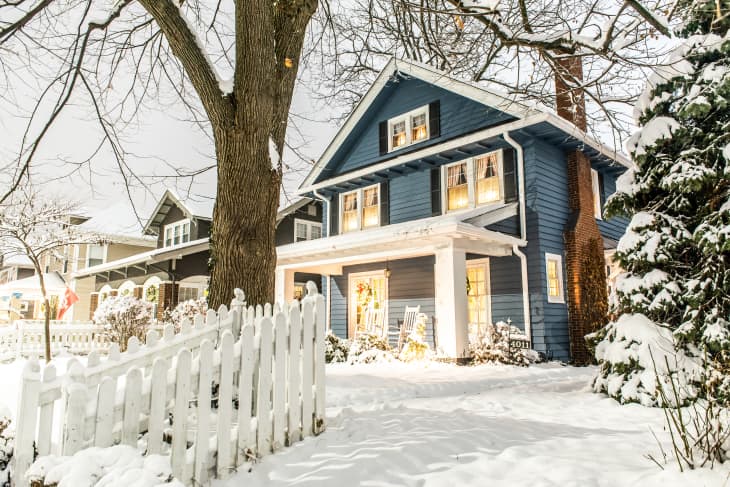 If you've been in your home for a year or more, it's natural to wonder what it's worth by now. Whether you've poured your heart into renovations and upgrades, or you live in a hot market where home values are always on the rise, it's good to stay informed. 
Those looking to sell their home should contact an appraiser, but if you're just curious, shelling out $500 for a professional home appraisal isn't the most attractive prospect. Fortunately, there are ways to perform a DIY home appraisal to get a pretty good idea of your home's worth. Here's how to do it.
Appraisers look for specific factors that, taken together, determine the value of your home.
Location: Is your home near a major city, in a good school district, or close to other popular amenities? These factors can increase your home's value. A high walk score helps as well. 
Build year: In general, newer homes tend to be worth more because they require fewer updates and repairs.
Size: Larger homes and lot sizes also fetch a higher price. Also, note the number of bedrooms and bathrooms.
Property condition: Appraisers will check the overall condition of your home inside and out, from structural elements like foundation, roof, and flooring, to appliances and HVAC.
Additional features: Take note of other features that add value, like swimming pools, sustainability updates, or backyard ADUs. 
Improvements: List any updates and improvements you've made. Just remember that if an item can be moved (including furniture, decor, or even hot tubs), then it doesn't add to the value of your home. Track these, as well as any routine updates you perform, in a maintenance log to make future appraisals even easier.
Then, examine comparable properties.
Real estate agents often perform a Comparative Market Analysis (CMA) by comparing recently sold nearby homes. You can do your own unofficial version if you're just curious. 
Using a real estate search site like Zillow or Redfin, look for 3 to 10 recently sold homes in your neighborhood. Homes that sold within the last three months are best, but you can look back as far as six months. The homes should be as similar as possible to yours, so use the list you created to compare — the more alike the better. Record the sale price of each in a spreadsheet. Then use the sale price and square footage for each home to calculate an average price per square foot. You can figure out how much your home is worth based on the results. For instance, if your home is 1,300 square feet and your comparable homes have an average price per square foot of $500, then your home estimate will be $650,000.

From there, you can use your comparable homes to make your price more accurate. For instance, if your home has an extra bedroom that the others don't, then your home value could be at least $8,000 higher, according to Homelight.
If you're looking to sell, it's always best to go with a qualified appraiser, but if you're just curious, a DIY appraisal is an easy way to get an idea of what your home might be worth today.