The Absolutely Enchanting Dollar-Store Figurines That'll Complete Your Spring Decor
We independently select these products—if you buy from one of our links, we may earn a commission. All prices were accurate at the time of publishing.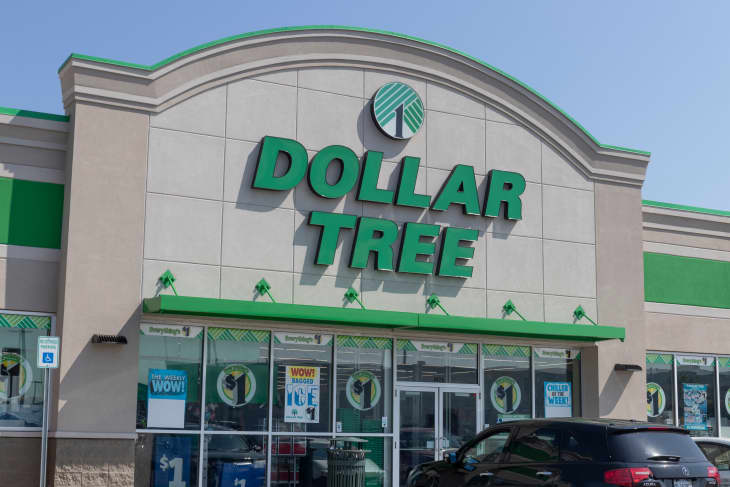 I am well-versed in the beautiful bargains available at your local dollar store. I've written about the tiny $1.25 pumpkins that transformed my apartment into a Charlie Brown special this past autumn. I refrained, lest I start to sound like a dollar-store fan girl, from writing about the ridiculously cheap Christmas village I bought from the Dollar Tree this winter, which included miniature light-up buildings, quaint street lamps, and a snow-dusted fir tree. But I am holding back no more! 
Follow Topics for more like this
Follow for more stories like this
What began as an innocent post-work stroll with my sister the other week ended with an audible gasp in front of a display at the Dollar Tree that read "Enchanting Fairy Garden." What I saw before me made my day: Dozens of fake little mushrooms, stone gates, wooden pathways, and, yes, garden gnomes clung to the wall like a museum of extremely cute things. 
I impressed myself by picking up just two packages — a trio of gnomes and a faux castle with an accompanying walkway — but I have not stopped thinking about the fairy garden possibilities I left behind. I've planted the gnomes in a pink pot filled with succulents, and I'm planning to add the others to my outdoor herbs once the weather gets nice enough. But I can also imagine these would be incredibly charming as tchotchkes around your home (I'm picturing them peeking out from behind bookends on your shelves), sprinkled around an actual garden bed, or left as a fairy garden surprise in your local park.
What's more, the Fairy Garden industrial complex does not stop at the "enchanting" variety. The Dollar Tree website reveals they also offer delightful miniatures in themes like "farm," "beach," and "sweets" (think: Candyland), so there are options for nearly any aesthetic or season. Which means while I may have held back from filling up my basket this time, I'll surely be back for a petite cottage that looks like a cupcake with a sparkly cherry on top sometime in the future.