Packing Checklist for a Perfect Road Trip
We independently select these products—if you buy from one of our links, we may earn a commission. All prices were accurate at the time of publishing.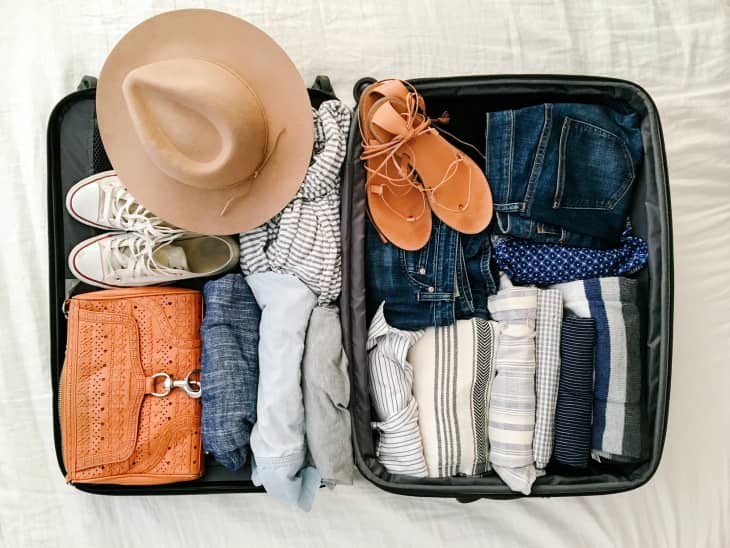 Road trips tend to be love 'em or leave 'em affairs, and personally, I fall into the "love" category. While I've enjoyed most of my excursions, I'll be the first to admit that there has been a serious trial-and-error process with my packing lists. Inevitably, the trips for which I was better prepared were much more pleasurable than others, but it hasn't always been easy to anticipate just what items I'll need. Here's a list that hopefully will help you make the most of your time on the road.
Follow Topics for more like this
Follow for more stories like this
• Navigation materials: It seems obvious, but sometimes it's the most obvious things that slip our minds. Be sure to have maps, a GPS system, or a smartphone with a trip planner. If there are particular cities on your itinerary, city guides and travel books are a good idea as well.
• Emergency gear: Make sure to check your spare tire, stow a set of jumper cables and a jack, and take note of any phone numbers that you might need for roadside assistance. Consider a service like AAA if you aren't already enrolled in one. It's also a good idea to give a travel buddy a spare set of car keys in case you lock yours in the car or lose them when you're far from home.
• Proper documentation: Make sure you have your license, registration, and proof of insurance, and if you'll be crossing borders, don't forget your passports!
• Sun protection: A road trip without sunglasses is a recipe for disaster, and you should also be sure to slather yourself with sunscreen periodically. I can attest that sunlight streaming through the windows can lead to a horrific sunburn if you aren't prepared.
• First aid supplies and spare toiletries: Bringing along some basics like ibuprofen, antacids, bug repellent, bandages, cortisone for bug bites, an ointment for cuts and scrapes (like Neosporin), and hand sanitizer will make your life easier if some unforeseen ailment occurs. If anyone in the car is prone to motion sickness, some dramamine or a similar medicine could come in handy. If you take any medications or vitamins regularly, it's also a good idea to keep them with the first aid gear so everything is easily to find.
• Paper products: You can never have enough tissue, napkins, or paper towels. And yes, bring along a roll of toilet paper as well, because you never know when understocked rest areas will thwart your plans. Road trips can be messy affairs, and it's best to be prepared for spills, sneezes, or calls of nature. And be sure to bring along a few spare plastic bags to wrangle all those used paper products and the rest of the trash that will get created along the way.
• Food: If you want to avoid all the greasy fast food that tends to come along with stints on the road, be sure to pack some snacks like fruit, pretzels, granola bars, and crackers beforehand. It can also be a good idea to pack sandwiches or a picnic lunch for your first day on the road. (Check out the Valborgpicknick post for more of the stylish picnic shown above) Bring along a small cooler with a few water bottles that you can refill along the way. It's better to use icepacks than ice, since they will cause less mess and can be refrozen in mini-fridges if need be. Also bring along a chip clip to reseal partially empty snack bags. For those who are more adventurous with on-the-road-eating, it is possible to use your car to cook food while you travel. Although all the attendant warnings about safety apply, see these Wikihow tutorials for information about how to cook food on your car's engine and how to bake cookies on the hood of your car.
• Activity gear: Bring along some items like a frisbee, a ball, or cards to play at road stops or in evenings when you're stopped in places with few entertainment options. You'll also want some in-car activity gear, especially if you're traveling with kids. Coloring books, a portable DVD player, laptop, or iPad for movies, and travel versions of board games are good options. Everyone should also be sure to bring plenty of good reading material for those long stretches on the road.
• Music: Have everyone make a mix CD or an iPod mix before the trip, so that everyone in the car has something in the music rotation to suit his/her taste.
• Comfort items: Obviously, you should wear comfortable clothes for time in the car, but you should also consider bringing along blankets or a sweater in case you and your travel companions disagree about a desirable air-conditioning level or in case you're traveling through the desert or mountains at night. I also find that shoes that can be easily slipped on and off are a great idea. And in case you find yourself sleeping in the car at some point, bring along pillows and blankets or sleeping bags. Also, be sure to plan for rain; bring along umbrellas or ponchos in case you get caught in a downpour.
• Tech gear: Aside from the navigation and entertainment items mentioned above, you're going to want your phone charger (and perhaps even one that plugs into the cigarette lighter), your camera, a spare camera battery, a travel alarm clock (a phone alarm will also do), and extra batteries for any gear that might need it.
• Good company: The whole point of a road trip is to have fun with family and friends, so make the most of it and enjoy those hours in the car!