I Downsized into a Smaller House with 2 Kids and a Dog — Here's Why It Was a Great Decision
We
independently
select these products—if you buy from one of our links, we may earn a commission. All prices were accurate at the time of publishing.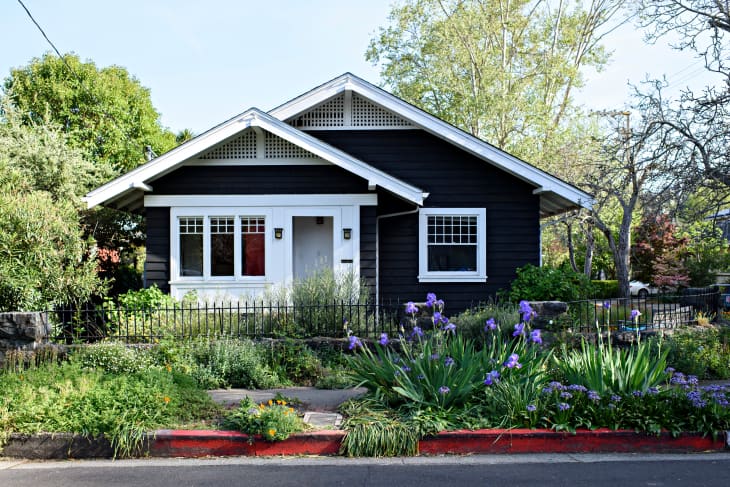 When we decided to sell our three-bedroom, 2,100-square foot ranch, my husband and I had a few non-negotiables for our next home. We wanted a two-level house and a somewhat open main-floor layout. We're not fixer-uppers, so a recently renovated kitchen was a must. A fenced-in backyard would be nice, we decided, and so would a finished basement. One thing that wasn't on our must-have list? More square feet. 
When you move to a new house with a family, there's an unspoken rule that expanding your footprint is the only way to upgrade. But even with two kids and a dog, we didn't see bigger as better. More room is nice in theory, but we saw it as more work — extra rooms to furnish, more space to clean, and ultimately, a higher buying price and property taxes. To us, function — all those things on our wishlist — outweighed upgrading on size just for the sake of extra room. 
For all those reasons and more, Bruce Cram, a sales representative at Remax in Toronto, says "downsizing" isn't the best term for buyers who choose a smaller house. "Downsizing has a negative connotation, which may not be the case," he says. "I think it is better called right-sizing because people make decisions that are right for them, which means moving to a smaller space."
Within Cram's clientele, more and more buyers have been seeking smaller, more compact living spaces, many of them for the same reasons we did. Finances are one big reason: It's just more affordable to buy smaller. Plus, as buyers are faced with more competition in their price range, it's easier to achieve your must-haves — layout, location, updates, and so on — if you're willing to compromise on size.
You'd think after being stuck at home for a year, more people would be searching for larger homes. But for some folks, including me, the pandemic served as a value-clarifier. More buyers, Cram told me, want to live more mindfully, and opting for a smaller home is one way to do that. Less room can mean reduced time spent decluttering, cleaning, and organizing, which allows people to focus on what they really care about. Plus, tighter quarters force — OK, encourage — quality family time.
In February, my family and I ended up buying a 1,600-square foot, three-bedroom home, — partially because we didn't have a choice. The market was wildly competitive when we bought, which meant in our area, we could really only afford a smaller home anyway. But just as I predicted, fewer square feet was the best choice for us, regardless of price. 
In the three months we've lived in our new space, we haven't once wished for more space. The smaller layout encourages more outdoor time, in our backyard or the nearby parks. Plus, the layout is so much more functional than our last house — our kids' bedrooms are upstairs, so we can hang out and watch a movie after their bedtime without worrying about waking them up. (And the recently re-done kitchen? A minimalist's dream.)
The best part is, though, the way a smaller house has improved our lifestyle. Because I'm not worried about cleaning or furnishing extra rooms, I have extra time and brain capacity to invest the things I care about — whether that means designing my dream gallery wall in my tiny living room or hanging out with my family.