This Wellness App Allows You to Tailor Sounds to Your Heartrate
We
independently
select these products—if you buy from one of our links, we may earn a commission. All prices were accurate at the time of publishing.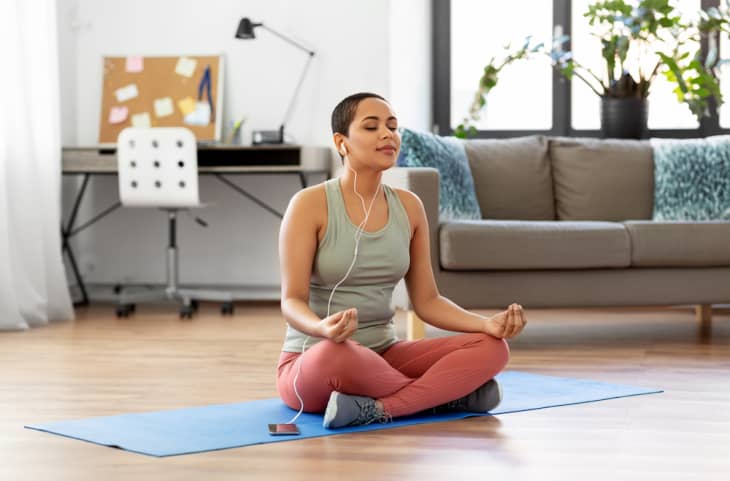 Health and wellbeing are two things that have had even more importance throughout the pandemic. According to Finances Online, North America accounts for the largest portion of the meditation market's growth, while 34 percent of the most purchased types of health apps in the US are meditation apps.
Drift Wellness, an innovative mindfulness app created by Brooklyn startup Digital Park, has released a brand new update that allows users to tailor symbiotic sounds to their own BPM and moods. The app features a collection of relaxing ultra HD videos and nature sounds that aim to support mindfulness, focus, and sleep.  With its upgrade, the app allows for users to utilize an integrated pulse check-in feature that directly correlates their BPM heart rate to a custom ambient sound and video to set their mood.
Users can choose to hear a voice command that guides the listener to focus on their breaths throughout the experience based on the time preference chosen, from 15 minutes to no time limit. To check their pulse, users can toggle the pulse check-in screen and place their finger over the phone's camera to launch a tailored sound and color pulse video that will help them relax based on their current heart rate.
The app has received a number of five-star reviews, with customers praising the unique and interactive features.
"I love that I can leave this app running and it will still play while I'm doing other things like studying for instance. I have a very hard time concentrating and with this app playing in the background, I can focus and get tasks done at a higher, faster, and more efficient rate." wrote one person.
Another commented: "As a mom who suffers from anxiety, I can honestly say this app will give you that quick relief of tranquility when needed. When the dishes stack up, laundry is unfolded, projects are unfinished and there are not enough hours in the day to get it all done- Drift gives you a moment to step into peace. If you don't have your peace, you can't be your best self."
Drift Wellness is available on the App Store and Google Play with a free three-day trial and $2.99/month or  $29.99/year thereafter. For every download, Drift Wellness will donate a portion of the proceeds to Africa's Health Matters, a non-profit organization that provides mental health resources to the black community.